Our Procedures
About Our State of the Art Facility
La Jolla Plastic Surgery proudly provides a world-class patient experience to complement the outcomes of our world-class doctor. Triple board-certified plastic surgeon, Dr. Richard Chaffoo, is regularly featured on the local news and radio for his experience in cosmetic surgery. With the dedicated support of an experienced team, La Jolla Plastic Surgery consistently provides the most comprehensive offering of procedures delivered under the highest level of care making La Jolla Plastic Surgery the premier aesthetic center in the San Diego, CA area and beyond.
Visit Facility Page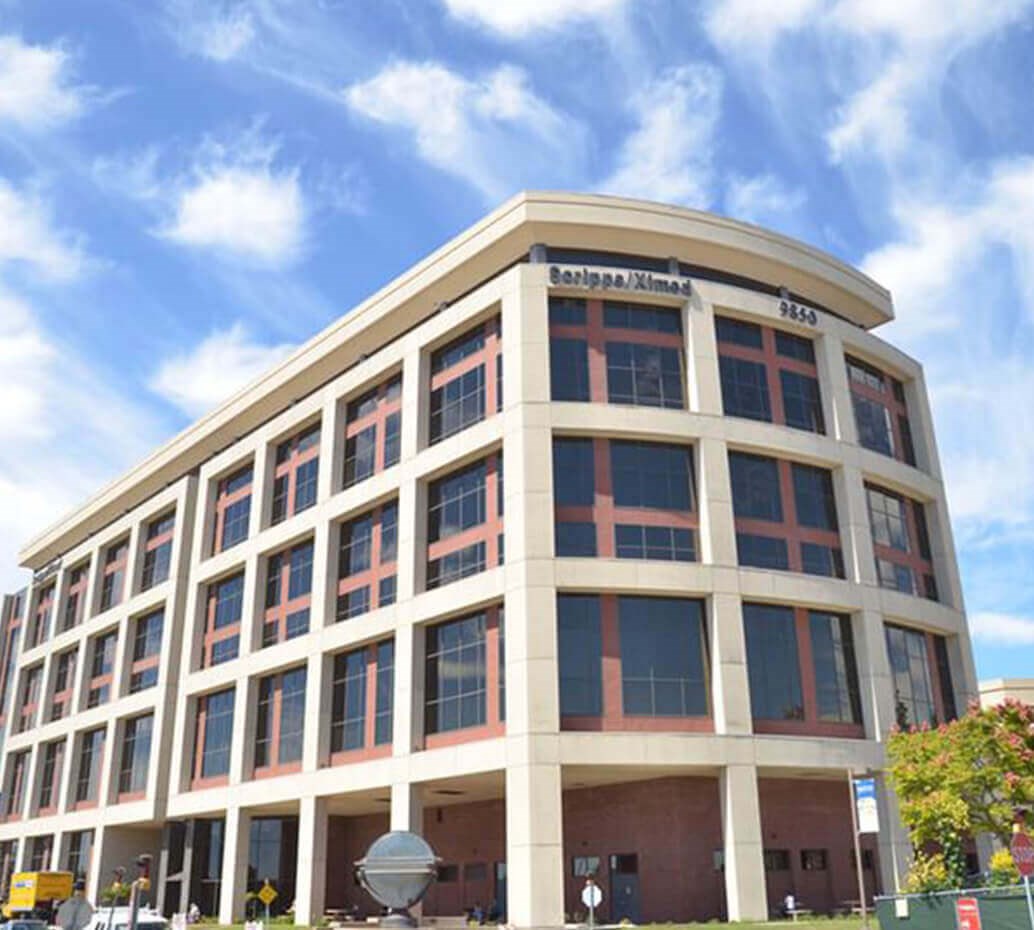 Reviews
I truly had the best experience with La Jolla Skin! I was referred here by a friend who received micro needling and raved about how amazing her skin looked and felt after. This friend of mine recently moved to La Jolla from Beverly Hills and is definitely picky when it comes to all things beauty, so I completely trusted her recommendation. I had been wanting to do something more than just your standard facial to help the texture and appearance of my skin... acne scarring, pigmentation from the sun, large pores. I called to schedule my appointment and spoke with Jennifer who was SO sweet and helpful. When I went in for my appointment I have to admit I was a little nervous, but after consulting with Tracy I felt much more at ease. Nancy was the RN that preformed the micro needling and she too was amazing! She calmed my nerves and was just so so great. After having numbing cream on 30 mins prior to the micro needling I literally felt no pain or discomfort during the service. The machine is loud which sounds scary, but honestly it's nothing. My experience here was so wonderful and I look forward to continuing treatments with them. Highly recommend!!
Dr. Chaffoo is a great surgeon and is kind, gentle, experienced and has a great bedside manner.  His staff (Nancy and Tracy) are equally as attentive and thorough.  I felt safe and confident.  I had my breast implants removed and a lift and a fat transfer to balance them.  He did a great job.  I am very happy with the results.  I would recommend him to anyone.
I just love coming here! Everyone that works here is not only extremely talented, but also very kind and welcoming. I've had microneedling, cool sculpting, vbeam, and a hydrafacial....I'm beyond happy with the results from each of these procedures! This whole team really takes time to listen to all of your questions and concerns, and patiently responds to each and every one. I've never felt like I was left feeling confused about anything, or that I had wasted my money on a service. I'm a client for life! Thank you all for being so awesome, I'd give you 6 stars if I could!
Very Natural Breast Augmentation, Wonderful Experience - Dr. Chaffoo is the utmost professional. I had a great experience with him from the start to finish of my surgery process, and continue to have a good experience. He is very attentive and caring, and I ended up with fabulous results from my surgery. I also appreciate that Dr. Chaffoo has me come in once per year for a check up, which gives me added peace of mind.
Great new experience - I went to La Jolla Plastic Surgery for Coolsculpting. It was a new experience for me but Dr. Chaffoo and his assistant Robert walked me through it and made sure I was comfortable through it all. I have already recommended them to several friends and I'm sure I'll be back soon. Thanks!
5.0
129 Total Reviews
A Confident Choice
Dr. Chaffoo works hard at exceeding your expectations by consistently placing your needs and desires at the forefront, and then focusing on results. Dr. Chaffoo recognizes that most patients have considered plastic surgery for many years. Therefore, he knows that when you finally choose to have breast augmentation, a facelift, rhinoplasty, or other procedure, you've invested a lot of time, energy and emotion into that decision. He's also aware that you have a choice of many plastic surgeons, especially here in San Diego, CA and he considers it his privilege to work with you.

Dr. Chaffoo is triple board-certified by the American Board of Plastic Surgery, the American Board of Otolaryngology (Head & Neck Surgery), and the American Board of Facial Plastic & Reconstructive Surgery who believes his job is to "satisfy you. That's my goal and the foundation of my philosophy. I accomplish this goal by offering unbiased advice based on three decades of service — first to my country as a Naval Medical Officer and finally to the men and women of San Diego — as a plastic surgeon. You are not just a patient; you are my patient. The incredible faith you've entrusted to me is returned in my promise to always be committed to innovative procedures that are safe and that deliver optimal results."