Losing a large amount of weight is a huge step, but it's only the first step. Whereas before you had to contend with carrying around all that extra weight, you now find yourself weighed down trying to hide all that extra skin, skin that after many years of being stretched, now sags and is unable to snap around your new shape. This stretched skin can make wearing the clothes you like uncomfortable, doing the things you like difficult, and can even result in moisture forming between the skin folds, which itself can result in irritated skin or an infection. To complete your weight loss journey, consider a body lift (also known as after weight loss body contouring or post-bariatric surgery) to remove excess skin and reveal the beautiful contours you earned.
If you live in the San Diego, CA area, a body lift can help you look your best after weight loss. Body lifts are not just about removing a large quantity of skin; they also help to improve the quality of your life and boost your confidence. At La Jolla Plastic Surgery in San Diego, triple board-certified plastic surgeon Dr. Richard Chaffoo performs body lift surgery to restore the contour you desire by removing excess skin (and fat) and then by tightening the skin for a more youthful appearance and a more comfortable physique.
Reviews
"I truly had the best experience with La Jolla Skin! I was referred here by a friend who received micro needling and raved about how amazing her skin looked and felt after. This friend of mine recently moved to La Jolla from Beverly Hills and is definitely picky when it comes to all things beauty, so I completely trusted her recommendation. I had been wanting to do something more than just your standard facial to help the texture and appearance of my skin... acne scarring, pigmentation from the sun, large pores. I called to schedule my appointment and spoke with Jennifer who was SO sweet and helpful. When I went in for my appointment I have to admit I was a little nervous, but after consulting with Tracy I felt much more at ease. Nancy was the RN that preformed the micro needling and she too was amazing! She calmed my nerves and was just so so great. After having numbing cream on 30 mins prior to the micro needling I literally felt no pain or discomfort during the service. The machine is loud which sounds scary, but honestly it's nothing. My experience here was so wonderful and I look forward to continuing treatments with them. Highly recommend!!"
- S.B. /
Yelp /
Sep 26, 2016
"Dr. Chaffoo is a great surgeon and is kind, gentle, experienced and has a great bedside manner.  His staff (Nancy and Tracy) are equally as attentive and thorough.  I felt safe and confident.  I had my breast implants removed and a lift and a fat transfer to balance them.  He did a great job.  I am very happy with the results.  I would recommend him to anyone."
- S.E. /
Yelp /
Jul 25, 2017
"I just love coming here! Everyone that works here is not only extremely talented, but also very kind and welcoming. I've had microneedling, cool sculpting, vbeam, and a hydrafacial....I'm beyond happy with the results from each of these procedures! This whole team really takes time to listen to all of your questions and concerns, and patiently responds to each and every one. I've never felt like I was left feeling confused about anything, or that I had wasted my money on a service. I'm a client for life! Thank you all for being so awesome, I'd give you 6 stars if I could!"
- N.R. /
Yelp /
Jul 17, 2017
"Very Natural Breast Augmentation, Wonderful Experience - Dr. Chaffoo is the utmost professional. I had a great experience with him from the start to finish of my surgery process, and continue to have a good experience. He is very attentive and caring, and I ended up with fabulous results from my surgery. I also appreciate that Dr. Chaffoo has me come in once per year for a check up, which gives me added peace of mind."
- K. /
RealSelf /
Jul 11, 2017
"Great new experience - I went to La Jolla Plastic Surgery for Coolsculpting. It was a new experience for me but Dr. Chaffoo and his assistant Robert walked me through it and made sure I was comfortable through it all. I have already recommended them to several friends and I'm sure I'll be back soon. Thanks!"
- S. /
RealSelf /
Jun 22, 2017
Previous
Next
At your complimentary body lift consultation, Dr. Chaffoo will share with you the options for sculpting your new body. He will also discuss in detail what to expect with your body lift procedure including:
Whether your body lift will require a hospital stay and if so how long (usually no more than 2 days)
Surgical technique specific to your anatomy
Incision size and location
Recovery and risks associated with a body lift
A body lift is safe and effective when performed by a qualified plastic surgeon like Dr. Chaffoo. During your procedure, which can last upwards of 6 – 8 hours, as much as 10 – 15 pounds of fat and skin is removed from your waist, hips, buttocks, thighs and abdomen. During the lift, Dr. Chaffoo may also tighten your stomach muscles with an abdominoplasty.
After a body lift, you may spend as many as 2 nights in the hospital where medical professionals can care for you and monitor your recovery. Once you are released to go home, you should follow all post-operative instructions given by Dr. Chaffoo, including taking any prescribed medication and attending follow-up appointments at La Jolla Plastic Surgery. Since a body lift can leave many surgical scars, it is important to follow all scar care management instructions and suggestions to make sure the scars heal properly so they will flatten and fade over time. In most instances, you should be able to return to work approximately three weeks following your body lift.
Since a body lift removes the flaps and aprons of loose skin throughout the body that can weight up to 15 pounds, visible results will be seen immediately after your surgery. As the inflammation continues to decrease and the body heals, your results will improve. Most patients see their full results about 2 years after their surgery when the body is fully recovered and scars have faded. As the body continues to age, your skin may begin to sag again, but it should never be as bad as it was before your body lift.
It can be difficult to estimate the cost of an average body lift since each one will vary greatly depending on the number of areas treated and the amount of skin and fat that will be removed, but you should expect to spend around $17,500. During the consultation, Dr. Chaffoo will be able to give a better estimate of your expenses and discuss medical financing options.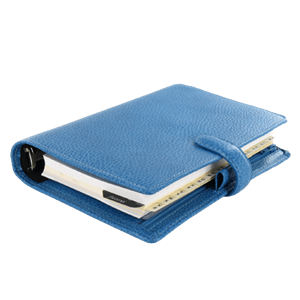 Plan Your Procedure
Average Cost

From

$17,500

Recovery Time

Varies

Average Procedure Time

Up to 8 Hours

Post-op Follow-up

Varies

Procedure Recovery Location

Outpatient
Contact Us
A body lift is good for anyone who has significant amounts of loose skin throughout several areas of the body. The loose, sagging skin may be the result of extreme weight loss, sun damage, pregnancy, genetic factors, or aging, but patients should be at a healthy stable weight before they schedule their body lift surgery. A body lift may include several areas of the body, including the stomach/abdomen, the back, buttocks, groin, and the thighs (inner, outer, or whole thigh). While small amounts of stubborn fat may be removed during a body lift, removing excess skin is the main priority. For patients with larger amounts of fat, liposuction may be combined with a body lift.
Due to the length, as well as the complexity of post-bariatric surgery, other procedures are not normally performed at this time. Later, many patients elect to have liposuction, a breast lift, or other procedures to put the finishing touches on their new look.
Getting Insurance Coverage?
Your health insurance may cover part of the cost if the surgery is deemed medically necessary to stop chronic skin infections caused by the loose skin. Patients who want to use their insurance should work closely with our office to understand the rules and restrictions of their coverage.
Loose skin, whether it's caused by aging or massive weight loss, cannot be fixed naturally with things like lotions and pills. The only way to truly eliminate sagging skin is with a surgical lift. Dr. Chaffoo does recommend that patients wait at least 3 – 4 months after they are at a healthy stable weight to allow the skin time to recover on its own.
Upper or Lower Body Lift?
For an easier recovery and less risk, Dr. Chaffoo may split a body lift into 2 or more surgeries. Typically, a body lift is spilt into an upper body lift (also known as a back lift) and a lower body lift (also called a belt lipectomy). During your consultation, Dr. Chaffoo will discuss his recommended treatment plan, including how many surgeries should be scheduled to get your best results.
Related Procedures