When you live in an area that is treasured for beautiful weather and endless outdoor activities like Southern California, it's natural to want your body to look its best. For many of us, our natural genetics don't always cooperate, holding onto pockets of unwanted fat despite how well we take care of ourselves. Triple board-certified plastic surgeon Dr. Richard Chaffoo performs liposuction to help San Diego and La Jolla women and men get rid of those stubborn, little imperfections that detract from a smooth, fit look. Liposuction (using tumescent or PAL techniques) can provide a more flattering silhouette by permanently removing diet and exercise-resistant pockets of fat from the cheeks of the face, chin, neck, chest, upper arms, abdomen, hips, buttocks, thighs or ankles. Liposuction is consistently among the most popular body contouring procedures at La Jolla Plastic Surgery, but it should not be considered weight-loss surgery. It is designed to fine-tune the contours of your body, and it's important that you are already at or close to your ideal weight when you undergo the procedure.
Liposuction Reviews
"Every writer needs inspiration. Even Yelpers. What was my inspiration for this review at this present accolade? MTV. No joke. I know, I know, neurons don't grow back. MTV is probably heroin for the masses, killing our youth's brain cells. But upon doing my nightly crunches, what was background noise became an episode of true life entitled "I hate my face," in which a fellow Asian girl from Orange County begs her parents for a nose job. Wow, hits a little close to home. Happy graduation present Jamie! Please don't judge me. irrelevant: in defense of cosmetic surgery: not everyone can be genetically blessed like giselle b?ndchen. It was Chris Rock who said, "The uglier you are, the more computers you have to own." Well 2 degrees and 3 computers later, I'm ready for a new nose. ANYWAYS, after much research, I came upon Dr. Chaffoo, who was by far my favorite doctor of all the consultations I went to. He was warm and charismatic, eerily resembling Dr. Macnamara on Nip/Tuck. The office is always PACKED! Good sign, right? His staff was friendly and knowledgeable, and the doctor even sent me home with a reference of an Asian rhinoplasty he did. I can't believe I didn't think to review this before. I had this rhinoplasty done in 2008. The aftermath of my surgery had minimal pain. I held down food no problem and had no side effects from anesthesia. There was no scarring. Within 6weeks, I was hitchiking through Europe with a giant backpack. Most people I admit to can't tell I had surgery done. They tell me it looks so "natural!" Until I show them the before picture. Then they respond, "Oh wow. that doctor was a miracle worker." Rhinoplasties are very tricky because you never know what you come up with. Mine in particular raised the bridge and narrow the passage. Then in 2009, I had a "revision" done from a spot the doctor missed. Unfortunately he admitted that he "mis-measured" my left side (I'm really lop sided). However, the doctor guarantees his work for life (kinda like a tattoo) and does not charge for the revision. The only speedbump is the ER fee. To conclude, I am happy with my nose overall. I still go to get checkups, and the doctor seems to show genuine concern for his patients. For example, he will not perform liposuction if he does not agree that you need it, nor breast implants. I asked. He said no. I am not proud to be admitting all this, but there are so many horror stories of ill-fitted, amoral plastic surgeons out there. If a person is going to be operated on, it should be under someone with such prestigious credentials and a sound mind like Dr. Chaffoo."
- J.P. /
Yelp /
Apr 19, 2010
"I don't have enough words to describe how happy I am. Dr. Chaffoo is absolutely amazing, as are all the nurses at the office. I had a breast reduction and some liposuction, and I was so nervous what the outcome would be, but damn do I look good! Dr. C is a magician, and meticulous to detail. It's only been 3 weeks (healing is rough), but I can't believe how amazing the results are. Not only are the results great, but the quality of care I have received post-op has been top notch. Everyone in the office is friendly and professional. They have been wonderful helping me heal! I would recommend Dr. Chaffoo and his team to anyone who is looking for great cosmetic surgery results."
- K.H. /
Google /
Dec 01, 2015
"Dr. Chaffoo and his staff is in all sincerity the most professional and caring that I've come across, and I have encountered many offices in this industry that in hindsight were overhyped, his I cannot speak more highly of. I've had a few things done under his care, including hair restoration and liposuction in a few trouble areas. It's been approximately 5 months since the hair restoration and even though it's still too early to see a full result I can report the bald spot I had is disappearing dramatically.Previously when I touched the crown of my head I could feel skin, now it's completely covered with fuzzy hair and it continues to grow longer. When I comb my hair you really can't even tell I have any balding because it's grown out enough in even this short amount of time. I am excited to see what this looks like in a year. Regarding my chest and mid-section, I had Dr. Chaffoo get rid of what I like to call "side-boob". I have always been apprehensive and even horrified about taking off my shirt, even when I work out a great deal, it always looked disproportionate. Days before the surgery I remember going over all the little details about my midsection that triggered insecurity on my part, assuming I would have to rehash them again on the day of this surgery (I am kind of a perfectionist). Only on the day of, Dr. Chaffoo went over all those details verbatim, which tells me he's an incredible listener. I had nothing to add that day because it was clear to me he knew precisely what I was wanting. It has now been a couple months since the chest and abdomen liposuction and for the first time in my life I enjoy taking off my shirt. I look good and the result is getting even better with exercise. For someone who has been plagued with this insecurity his whole life I cannot tell you with words how good it feels. I have both Dr. Chaffoo and his staff (special shout out to Robert, who is a Cool Sculpting master) to thank for my result. This office will be the only one I go to in the future and it's no exaggeration to say they are the best San Diego has to offer."
- J.J. /
Yelp /
Dec 03, 2016
"Breast Lift W/ 485cc Inspira Implants for athletic 5'5" 150lbs 34C to 34DDD - La Jolla, CA - Dr. Chaffoo' educational background and triple board certification is impressive, but beyond that, he has the best bed side manner of any doctor I have ever met. He's so calm and reassuring. His staff is excellent as well. The entire process has been so positive I will be back for more procedures as needed. The only slight negative has been a few long wait times for my appointments because Dr. Chaffoo was in surgery longer than his staff had anticipated or caught in the terrible SoCal traffic. However, that's my only complaint and it's no big deal. Do yourself a favor and schedule a consultation with this fantastic doctor!"
- F. /
RealSelf /
Aug 30, 2016
"A top notch establishment! - San Diego, CA - Dr. Chaffoo and his staff are so polite, professional, and friendly and fun. It's been a while since I've been to an office where everyone is as nice as they are. Shows they've built a comraderie there which is very telling of a practice. I got liposuction and am truly amazed how good l feel. I thought i was going to be down and out for a while but I was walking around the next day with..."
- K. /
RealSelf /
May 11, 2017
Previous
Next
Before Surgery

@headingTag>
Dr. Chaffoo helps determine if you are a good candidate for liposuction at a private complimentary consultation by listening to your cosmetic goals and completing a thorough physical examination. If Dr. Chaffoo determines liposuction is the best option for you, he will then decide which technique will best suit your needs.
Tumescent "Super-Wet"

@headingTag>
The most common method he uses for San Diego-area patients is called tumescent liposuction, which Dr. Chaffoo performs using general anesthesia. This technique involves the injection of a saline solution that includes an anesthetic to numb the area being treated, limit bleeding, and saturate the fatty tissue. The tumescent solution makes the fatty tissue swollen and firm, which makes it easier to break up and suction from the body. A thin, hollow tube called a cannula, inserted through a tiny incision, is used to remove the fat.
Power-Assisted (PAL)

@headingTag>
Dr. Chaffoo also combines power-assisted liposuction (PAL) with the tumescent technique for certain areas. PAL uses a vibrating cannula to loosen fat. This can be especially helpful in the areas of the back, flanks, and chest, as well as in liposuction revision cases. The addition of PAL reduces tissue trauma for less swelling and bruising and a more accurate and complete removal of unwanted fat.
Surgical Technique

@headingTag>
Liposuction is usually performed at an accredited surgical facility with the patient under general anesthesia as an outpatient procedure. Based on decisions made during your complimentary consultation, Dr. Chaffoo marks the existing contours of your body to guide the procedure. He then makes small incisions and removes the fat using small, stainless steel tubes inserted through the incisions. Manual liposuction requires the surgeon to vigorously move the cannula to break up the fat. Dr. Chaffoo will remove the desired amount of fat to create smooth contours before closing the incisions.
Liposuction is an outpatient procedure, meaning you return home on the day of the operation. Patients whose procedures are performed using general anesthesia will remain under observation at our office for at least an hour before being allowed to return home. You will need to have a responsible adult drive you home. Mild bruising, swelling, and soreness are common in the first few weeks following liposuction. You will be instructed to wear special compression garments designed to reduce swelling and promote incision healing, usually for a few weeks. Dr. Chaffoo provides detailed instructions tailored to your needs to help enhance the speed and comfort of your recovery. Although you should be able to return to work within just a few days, take care to avoid activities that place strain on the body for at least 2 weeks.
The improvements from liposuction will be immediately noticeable, but your final results may not be seen for 6 – 9 months as the body fully recovers from the swelling and inflammation. You can maintain your slimmer, sculpted shape for years and years by keeping up a sensible diet and regular exercise routine. If you gain a large amount of weight after liposuction, the body may find an odd place to store it, so it's best if you are at a healthy, stable weight that you can maintain after your surgery. Natural aging and other factors may also change your results over time.
Expected Costs

@headingTag>
Because liposuction techniques vary, the cost of the procedure depends on what type of liposuction is performed, along with the area or areas of your body being treated. Neck liposuction, for example, will cost less than abdominal liposuction. Most patients pay about $4,500 - $9,000 for their liposuction procedure. Dr. Chaffoo and our team are happy to provide you with a customized quote when you contact our office. We make every effort to keep our costs competitive and affordable so our deserving patients can fit them into their plans.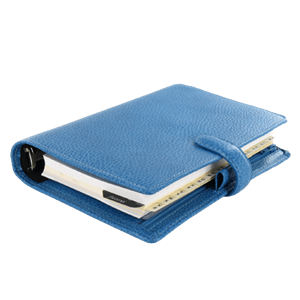 Plan Your Procedure
Average Cost

$4,500

-

$9,000

Recovery Time

2 Weeks

Average Procedure Time

Vareis

Post-op Follow-up

Varies

Procedure Recovery Location

Outpatient
Contact Us
Liposuction FAQs

@headingTag>
Conditions Treated?

@headingTag>
The media sometimes tells stories of liposuction patients who have endured bad results at the hands of inexperienced surgeons. Today's liposuction techniques are much safer and more predictable than ever before, but surgeon skill still remains the number one factor when researching this procedure. The goal is to attain a natural and smooth result. An experienced surgeon will be able to provide this outcome.
Combining Treatments?

@headingTag>
In some cases, Dr. Chaffoo may recommend alternative treatments or procedures to pair with your liposuction surgery to better meet your goals. Liposuction is frequently combined with other body contouring procedures, like an arm or thigh lift, for a more comprehensive result. Dr. Chaffoo also often uses liposuction to improve the results of tummy tuck, body lift, and Mommy Makeover procedures, enhancing the results of those surgeries without affecting the recovery time.
Lipo, Tuck, or Lift?

@headingTag>
One of the most important things patients from La Jolla and San Diego, CA should understand about liposuction is that it cannot tighten loose or sagging skin. If your fat deposits are accompanied by stretched skin, liposuction will only accentuate the drooping appearance. If this is the case, you may want to consider a different body contouring procedure such as a tummy tuck or body lift.
Many women are interested in refreshing their appearance after pregnancy, childbirth and breast feeding often choose an abdominoplasty (tummy tuck) because it can remove some excess fat deposits, tighten loose skin, and mend abdominal muscles that were stretched during their pregnancy. However, many of these women also choose to combine their abdominoplasty with other procedures like breast augmentation for more comprehensive improvements (a Mommy Makeover).
How Much Weight Loss?

@headingTag>
It's important to remember that liposuction is not a weight-loss procedure; it meant to contour areas of stubborn fat. You should be close to your ideal weight before undergoing the treatment. That said, there is no specific limit to the amount of fat that can be removed through liposuction. It's important to distinguish between the total amount of fluid and fat that is removed (called aspirate) and total fat removed. Plastic surgeons typically refer to aspirate when discussing volume. In general, if more than 6 – 8 pounds of fat needs to be removed, Dr. Chaffoo will perform separate procedures.
Do Fat Cells Come Back?

@headingTag>
Fat cells removed by liposuction never come back. However, if a patient gains significant weight, the body's remaining fat cells will still enlarge. Small weight gains (less than 10% of a person's body weight) are not typically a major health concern, but they do usually result in existing fat cells enlarging. This is why it's a good idea for patients to stick to a healthy lifestyle and maintain a consistent weight after the treatment.
Reducing Cellulite?

@headingTag>
No, liposuction is a fat-reduction procedure. Cellulite is caused by fibrous bands that pull the skin downward and cause surface dimpling. Liposuction does not address these bands.
Lipo or CoolSculpting®?

@headingTag>
Dr. Chaffoo evaluates the specific body contouring needs of each patient during the complimentary consultation. CoolSculpting® offers our San Diego-area patients a nonsurgical method of reducing stubborn pockets of fat that don't respond to diet and exercise. Liposuction can get more dramatic results. In some cases, liposuction combined with CoolSculpting is the best way to achieve the patient's cosmetic goals. For patients who want the fat-reducing benefits of liposuction but would rather avoid surgery, CoolSculpting may be an effective alternative. If you're unsure which choice is best for you, Dr. Chaffoo can discuss all the factors at a complimentary consultation.
Scars After Lipo?

@headingTag>
Because liposuction uses a fine cannula to suction away fatty tissue, the necessary incisions are very small, usually just a few millimeters. These do not leave any significant scars. Dr. Chaffoo also works to place these incisions in the most discreet locations possible, and our team provides you with detailed aftercare instructions to ensure quick, beautiful healing.
Traditional Vs. Smartlipo™?

@headingTag>
Smartlipo is a minimally invasive, laser-assisted liposuction method that is typically associated with shorter procedure time and a faster, more comfortable recovery than traditional liposuction. The advanced Smartlipo TriPlex system Dr. Chaffoo uses tightens skin and can treat cellulite, which are benefits not available from traditional liposuction. Unlike tumescent liposuction or power-assisted liposuction (PAL), Smartlipo uses a laser fiber to liquefy fat cells before they are suctioned from the body.
By offering multiple types of liposuction, Dr. Chaffoo can recommend the treatment he believes will get the best results based on a thorough physical exam and your cosmetic goals. In some cases, Smartlipo can complement tumescent liposuction to get the optimal results.
Related Procedures