Despite the rewards they bring, pregnancy and childbirth take a toll on your body. Now there is a way to reverse some of those effects and restore your pre-pregnancy shape: a Mommy Makeover at La Jolla Plastic Surgery. A Mommy Makeover is a customized combination of procedures that can revitalize not just your youthful contours, but your confidence, too. Women in the San Diego, CA area can trust the vast experience and training of triple board-certified plastic surgeon Dr. Richard Chaffoo for their Mommy Makeovers. Dr. Chaffoo makes sure to take as much time as needed to address every concern and question from each patient. He understands that all his patients — especially mothers — deserve an unparalleled level of care. If you're interested in meeting with Dr. Chaffoo, schedule your complimentary consultation and learn about your Mommy Makeover options. As a mom, you devote so much of your energy to your family. Isn't it time you did something for yourself?
Reviews
"I truly had the best experience with La Jolla Skin! I was referred here by a friend who received micro needling and raved about how amazing her skin looked and felt after. This friend of mine recently moved to La Jolla from Beverly Hills and is definitely picky when it comes to all things beauty, so I completely trusted her recommendation. I had been wanting to do something more than just your standard facial to help the texture and appearance of my skin... acne scarring, pigmentation from the sun, large pores. I called to schedule my appointment and spoke with Jennifer who was SO sweet and helpful. When I went in for my appointment I have to admit I was a little nervous, but after consulting with Tracy I felt much more at ease. Nancy was the RN that preformed the micro needling and she too was amazing! She calmed my nerves and was just so so great. After having numbing cream on 30 mins prior to the micro needling I literally felt no pain or discomfort during the service. The machine is loud which sounds scary, but honestly it's nothing. My experience here was so wonderful and I look forward to continuing treatments with them. Highly recommend!!"
- S.B. /
Yelp /
Sep 26, 2016
"Dr. Chaffoo is a great surgeon and is kind, gentle, experienced and has a great bedside manner.  His staff (Nancy and Tracy) are equally as attentive and thorough.  I felt safe and confident.  I had my breast implants removed and a lift and a fat transfer to balance them.  He did a great job.  I am very happy with the results.  I would recommend him to anyone."
- S.E. /
Yelp /
Jul 25, 2017
"I just love coming here! Everyone that works here is not only extremely talented, but also very kind and welcoming. I've had microneedling, cool sculpting, vbeam, and a hydrafacial....I'm beyond happy with the results from each of these procedures! This whole team really takes time to listen to all of your questions and concerns, and patiently responds to each and every one. I've never felt like I was left feeling confused about anything, or that I had wasted my money on a service. I'm a client for life! Thank you all for being so awesome, I'd give you 6 stars if I could!"
- N.R. /
Yelp /
Jul 17, 2017
"Very Natural Breast Augmentation, Wonderful Experience - Dr. Chaffoo is the utmost professional. I had a great experience with him from the start to finish of my surgery process, and continue to have a good experience. He is very attentive and caring, and I ended up with fabulous results from my surgery. I also appreciate that Dr. Chaffoo has me come in once per year for a check up, which gives me added peace of mind."
- K. /
RealSelf /
Jul 11, 2017
"Great new experience - I went to La Jolla Plastic Surgery for Coolsculpting. It was a new experience for me but Dr. Chaffoo and his assistant Robert walked me through it and made sure I was comfortable through it all. I have already recommended them to several friends and I'm sure I'll be back soon. Thanks!"
- S. /
RealSelf /
Jun 22, 2017
Previous
Next
Before Surgery

@headingTag>
When you meet with Dr. Chaffoo, he will ask which areas of your body you would like to improve, as well as discuss your medical history and any plans you might have for expanding your family in the future. Each Mommy Makeover is as different as each patient. Here are some of the cosmetic options Dr. Chaffoo commonly performs on his Mommy Makeover patients:
Breast lift: One of the most common concerns for mothers, especially those who have breastfed their children, is drooping or sagging breasts. A breast lift can reposition and reshape breast tissue for a more youthful look.
Breast augmentation: Some mothers also lose volume as their breasts change in size during and after pregnancy. To restore volume, or for women who simply want to boost size, Dr. Chaffoo can perform augmentation with implants.
Tummy tuck: Another of the most popular Mommy Makeover options is this body contouring procedure, which removes excess skin and fat from the abdomen and repairs separated muscles for a slimmer, flatter tummy.
Liposuction: Although liposuction is often performed with a tummy tuck to remove bra fat or a "muffin top," it is also a popular Mommy Makeover option to address excess fat in the thighs, upper arms, or even the neck.
Medical spa procedures: Dr. Chaffoo can refresh your face during your Mommy Makeover with BOTOX®, dermal fillers, or other facial treatments.
Surgical Technique

@headingTag>
Each patient's procedural details and recovery process will be different depending which Mommy Makeover options are performed. Dr. Chaffoo and his team will make sure to provide you with detailed information on what to expect and instructions for before and after your surgery.
You will typically be wrapped in surgical bandages or compression garments after your surgery when you come out of anesthesia. You may spend 1 or more nights in the hospital after your Mommy Makeover if your procedure was extensive. Once you are allowed to go home, you should rest as much as possible and avoid heavy lifting for at least 6 weeks. Dr. Chaffoo encourages patients to start moving and walking as soon as possible after their surgery, but you should not drive for at least 2 weeks. Dr. Chaffoo will schedule follow-up appointments to check your progress and change your bandages.
Depending on the procedures that are part of your Mommy Makeover treatment plan, you may need 3 – 6 months before your final results can be seen. When making incisions, Dr. Chaffoo does his best to make minimal cuts and he chooses locations that are less visible or easily concealed, so scars will not detract from the results of your Mommy Makeover. During your recovery, Dr. Chaffoo and his staff will provide instructions for scar care management that will promote faster healing of your surgical scars and encourage them to heal flat so they will blend better with the normal skin.
Expected Costs

@headingTag>
Since every Mommy Makeover is so unique, there is no general price range since the cost will depend on which procedures are part of the Mommy Makeover. During the initial consultation, Dr. Chaffoo can go over costs and medical financing options to make your well-deserved Mommy Makeover affordable.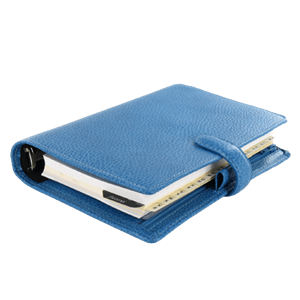 Plan Your Procedure
Recovery Time

2 - 6 Weeks

Average Procedure Time

Varies

Post-op Follow-up

Varies

Procedure Recovery Location

Inpatient or Outpatient
Contact Us
Mommy Makeover FAQs

@headingTag>
Conditions Treated?

@headingTag>
Mommy Makeovers use multiple procedures performed during a single operation to address the areas hardest hit by pregnancy. Here are some of the reasons women choose this option:
To correct drooping or sagging breasts
To restore or add volume to the breasts
To improve the look of a lax, protruding abdomen
To get rid of a "muffin top" or other areas of excess fat
To reduce cost, discomfort, and recovery time by combining procedures since having separate procedures means paying operating room costs more than once, getting multiple courses of anesthesia, and recovering each time surgery is performed. When Dr. Chaffoo combines procedures, you can avoid that extra expense, inconvenience and discomfort with a streamlined treatment plan.
Do I Need Help After Surgery?

@headingTag>
Yes! Please make sure you have someone to help you take care of your home and children for at least 2 weeks after your surgery. You will lengthen your recovery time if you don't take the time to rest after your surgery. You cannot do any heaving lifting (which includes your children) for at least 6 weeks. It is important that you take the time to properly heal after your Mommy Makeover so you can enjoy your results and your family sooner.
Which Procedures To Choose?

@headingTag>
During your consultation, Dr. Chaffoo will listen very carefully to your needs, concerns, and goals before performing a physical exam and making treatment recommendations. If you are worried about cost or recovery time, Dr. Chaffoo can help you choose the procedures that address your top concerns and get your best results. Be open and clear during your consultation so Dr. Chaffoo can create your ideal Mommy Makeover plan.
What About Stretch Marks?

@headingTag>
If stretch marks exist on an area of the body (i.e. breast, tummy, etc.) that is going to be lifted and tightened, they may be removed when the excess skin is trimmed away. For any stretch marks left behind, as well as any other skin irregularities that may exist, there are skin-rejuvenating techniques that can help fade and remove these imperfections.
Will I Have Scars?

@headingTag>
Scarring will occur with almost any cosmetic procedure. However, every effort is made to place and close the incisions carefully so that scarring is minimized. Scarring eventually fades into faint lines and can be concealed by undergarments and bathing suits. Most patients feel that the physical results following a mommy makeover far outweigh the scarring left behind.
Related Procedures