Not every woman is looking for breast enlargement; some just need a little pick me up to give their breasts a firmer appearance in a higher position. As you age, your skin slowly begins to sag because of gravity and the decreased production of elastin and collagen makes the skin less elastic and resilient. Breasts especially lose their youthful volume and shape when the effects of gravity combine with the effects of pregnancy, giving birth, and breast feeding. However, a simple procedure, known as a breast lift, can give you the youthful, natural-looking breasts nature didn't. Breast enhancement, specifically a breast lift (mastopexy), can gently give your breasts a boost, remove sagging skin, and improve your self-image. Triple board-certified plastic surgeon Dr. Richard Chaffoo has the experience and the expertise to not only give your sagging breasts a lift, but when combined along with breast augmentation at La Jolla Plastic Surgery, also restore lost volume.
Reviews
"I truly had the best experience with La Jolla Skin! I was referred here by a friend who received micro needling and raved about how amazing her skin looked and felt after. This friend of mine recently moved to La Jolla from Beverly Hills and is definitely picky when it comes to all things beauty, so I completely trusted her recommendation. I had been wanting to do something more than just your standard facial to help the texture and appearance of my skin... acne scarring, pigmentation from the sun, large pores. I called to schedule my appointment and spoke with Jennifer who was SO sweet and helpful. When I went in for my appointment I have to admit I was a little nervous, but after consulting with Tracy I felt much more at ease. Nancy was the RN that preformed the micro needling and she too was amazing! She calmed my nerves and was just so so great. After having numbing cream on 30 mins prior to the micro needling I literally felt no pain or discomfort during the service. The machine is loud which sounds scary, but honestly it's nothing. My experience here was so wonderful and I look forward to continuing treatments with them. Highly recommend!!"
- S.B. /
Yelp /
Sep 26, 2016
"Dr. Chaffoo is a great surgeon and is kind, gentle, experienced and has a great bedside manner.  His staff (Nancy and Tracy) are equally as attentive and thorough.  I felt safe and confident.  I had my breast implants removed and a lift and a fat transfer to balance them.  He did a great job.  I am very happy with the results.  I would recommend him to anyone."
- S.E. /
Yelp /
Jul 25, 2017
"I just love coming here! Everyone that works here is not only extremely talented, but also very kind and welcoming. I've had microneedling, cool sculpting, vbeam, and a hydrafacial....I'm beyond happy with the results from each of these procedures! This whole team really takes time to listen to all of your questions and concerns, and patiently responds to each and every one. I've never felt like I was left feeling confused about anything, or that I had wasted my money on a service. I'm a client for life! Thank you all for being so awesome, I'd give you 6 stars if I could!"
- N.R. /
Yelp /
Jul 17, 2017
"Very Natural Breast Augmentation, Wonderful Experience - Dr. Chaffoo is the utmost professional. I had a great experience with him from the start to finish of my surgery process, and continue to have a good experience. He is very attentive and caring, and I ended up with fabulous results from my surgery. I also appreciate that Dr. Chaffoo has me come in once per year for a check up, which gives me added peace of mind."
- K. /
RealSelf /
Jul 11, 2017
"Great new experience - I went to La Jolla Plastic Surgery for Coolsculpting. It was a new experience for me but Dr. Chaffoo and his assistant Robert walked me through it and made sure I was comfortable through it all. I have already recommended them to several friends and I'm sure I'll be back soon. Thanks!"
- S. /
RealSelf /
Jun 22, 2017
Previous
Next
Before Surgery

@headingTag>
At your complimentary breast lift consultation, Dr. Chaffoo will share with you the options for restoring fuller, more youthful looking breasts, including a surgical technique developed in Europe in which your own breast tissue is used as a natural breast implant to lift the breast, reposition a sagging nipple, and restore a more youthful shape without increasing either volume or cup size. He will also discuss in detail what to expect with your breast lift including:
Whether a mammogram or other work-up will be necessary prior to your breast lift
Whether an implant is needed and if so, the type or style of implants
Surgical technique specific to your anatomy
Both the size and location of incisions
Recovery and risks associated with breast enhancement
Surgical Technique

@headingTag>
Here in San Diego, a breast lift is usually conducted under general anesthesia. The procedure takes just 2 – 3 hours, during which Dr. Chaffoo removes lax skin. Dr. Chaffoo typically uses one of three incision techniques: the donut (also known as the Benelli or circumareolar technique), lollipop (or vertical) incisions, or the anchor technique. Once the excess skin is removed, you may also need your nipple and areola repositioned higher. Although your breasts will be firmer, shapelier and more youthful looking, they will not appear larger, so some women elect breast implants to increase volume. Some women may also want to have a breast reduction with their breast lift, so Dr. Chaffoo will discuss all of your options before creating your treatment plan.
Breast enhancement doesn't necessarily mean a lot of downtime or discomfort, but you should arrange for a responsible adult to pick you up after surgery and stay with you for at least a day or 2. Patients will be given a support bra or compression garment to wear during the first weeks after their surgery to promote circulation and decrease swelling. Most patients are able to return to non-active work after a week of rest, but exercise and heavy lifting should be avoided for at least 6 weeks.
You should be able to see some changes right after your breast lift surgery, but most patients will need to wait several months as the swelling subsides and the breasts settle into their final position. Your breasts may feel heavy and tight and most patients think their breasts look smaller, but really the volume hasn't changed. The removed skin and higher position make the breasts firmer and perkier. While Dr. Chaffoo takes great care to make the smallest, cleanest incisions possible, but there will be surgical scarring that can be improved with proper scar care after your surgery.
Expected Costs

@headingTag>
The cost of a breast lift will vary based on each patient's needs and goals, but most patients pay around $8,000 – $9,500 for breast lift surgery. The cost may be higher if the breast lift is combined with a breast augmentation, breast reduction, or other cosmetic surgery, so Dr. Chaffoo will be able to give a more personalized cost estimate after your consultation. La Jolla Plastic Surgery can also help connect you with medical financing options.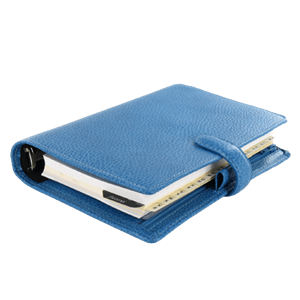 Plan Your Procedure
Average Cost

$8,000

-

$9,500

Recovery Time

1 - 2 Weeks

Average Procedure Time

2 - 3 Hours

Post-op Follow-up

Varies

Procedure Recovery Location

Outpatient
Contact Us
Breast Lift FAQs

@headingTag>
Conditions Treated?

@headingTag>
A breast lift with or without implants can be a good choice for women who want to re-shape their breasts after changes caused by pregnancy, breast feeding, aging, weight changes, and genetics. A breast lift can help improve:
Sagging or pendulous breasts
Excess, loose breast skin
Breast asymmetry
Downward pointing nipples and areolas
Combining Treatments?

@headingTag>
A breast lift can be performed alone or it can be part of a breast enhancement surgical plan that includes added volume with implants or decreased volume with a breast reduction. During the consultation, Dr. Chaffoo will listen to your concerns, needs, and goals before helping you develop your best treatment plan. A breast lift is often included as part of a Mommy Makeover to restore the body after pregnancy, childbirth, or after weight loss surgery if you have several areas of the body with excess skin that need to be rejuvenated.
Potential Risks?

@headingTag>
As with all surgeries, a breast lift has the possibility for complications during and after surgery, including a reaction to anesthesia, infection, scarring, and more. You can minimize your risks by choosing an experienced plastic surgeon, like Dr. Chaffoo, and following all pre- and post-surgical instructions you are given. It is also important to share your complete medical history with Dr. Chaffoo during your consultation, so he can be aware of any risk factors or concerns that should be considered in your treatment plan.
Breast Feeding?

@headingTag>
Most patients are able to successfully breast feed after breast lift surgery, but you should tell Dr. Chaffoo is you are planning to become pregnant or breast feed after your surgery. For your best, longest-lasting results, it is best if you wait until after you are done breast feeding to have breast lift surgery, since pregnancy and breast feeding can alter your results. If your results do change, please schedule a consultation with Dr. Chaffoo to discuss your treatment options, including a breast lift touch-up procedure.
Related Procedures