There are many reasons why a woman may have overdeveloped breasts, including genetics, weight, sensitivity to estrogen, and more. While there is no one cause for large breasts, most women with overly large breasts experiences physical pain, including neck, back, and shoulder pain, plus trouble breathing. In addition to physical symptoms, large breasts can lead to unwanted attention, reduced confidence, and other problems. If you're living with large, pendulous breasts that keep you from enjoying all that life has to offer, consider breast reduction surgery as one of your options to increase your comfort and improve your confidence. Triple board-certified plastic surgeon Dr. Richard Chaffoo, FACS, FICS of La Jolla Plastic Surgery in San Diego, CA has many years of experience performing reduction mammaplasty to help women lead fuller, more comfortable lives. Take back your life and put an end to the physical and psychological pain once and for all with breast reduction surgery.
Breast Reduction Reviews
"I don't have enough words to describe how happy I am. Dr. Chaffoo is absolutely amazing, as are all the nurses at the office. I had a breast reduction and some liposuction, and I was so nervous what the outcome would be, but damn do I look good! Dr. C is a magician, and meticulous to detail. It's only been 3 weeks (healing is rough), but I can't believe how amazing the results are. Not only are the results great, but the quality of care I have received post-op has been top notch. Everyone in the office is friendly and professional. They have been wonderful helping me heal! I would recommend Dr. Chaffoo and his team to anyone who is looking for great cosmetic surgery results."
- K.H. /
Google /
Dec 01, 2015
Previous
Next
Dr. Chaffoo has the experience and expertise to not only help you reduce the size of your breasts, but also improve their shape with a reduction mammaplasty. At your complimentary consultation, he will share with you the options for producing a more proportional appearance. He will also discuss in detail what to expect with your breast reduction including:
Whether a mammogram or other work-up will be necessary prior to your breast reduction
Surgical technique specific to your anatomy
Both the size and location of incisions
Recovery and risks
Breast reduction in San Diego, CA is safe and effective, taking just 2 – 4 hours, during which Dr. Chaffoo removes excess skin and fat. Liposuction might also be used to remove breast tissue and fat. Because glandular tissue (the breast tissue involved in producing milk) is also removed, you will want to inform Dr. Chaffoo if you plan to breast feed after your reduction. A breast lift is a part of every breast reduction procedure, along with nipple and areola repositioning. Similar to a breast lift or augmentation, breast reduction surgery typically uses one of three incision techniques: the donut (or periareolar) incision, the keyhole (or lollipop) incision, or the anchor incision. Dr. Chaffoo will choose the best incision placement and technique based on each patient's unique anatomy and their goals.
After about 2 weeks, you should be back at work and well on your way to smaller, lighter, firmer and more flattering breasts. You may also experience improved self-esteem and a dramatic reduction in neck, shoulder, and back pain, as well as bra strap grooves. You may still feel sore and tender from the inflammation caused by the surgery, but most patients are able to get back to non-active work after 1 – 2 weeks. You should avoid strenuous exercise and lifting anything more than 5 pounds for at least 6 – 10 weeks to ensure optimal healing.
Patients typically feel lighter after a reduction mammaplasty, but you will not see your final results until the swelling is gone in a few months. After a breast reduction, your breasts should remain a consistent, smaller size, but the size may change if you become pregnant or have a significant change in weight after your surgery. Your breasts will also still change from aging and gravity, which can usually be corrected with a breast lift.
Because large breasts can be responsible for both physical and psychological problems, many insurance companies cover breast reduction, calling it a medical necessity. A reduction mammaplasty typically costs about $9,500 - $10,500 and the office staff at La Jolla Plastic Surgery can help you find medical financing, if needed.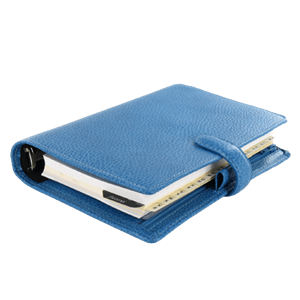 Plan Your Procedure
Average Cost

$9,500

-

$10,500

Recovery Time

2 Weeks

Average Procedure Time

2 - 4 Hours

Post-op Follow-up

Varies

Procedure Recovery Location

Outpatient
Contact Us
Unfortunately, there's not a lot you can do on your own about excessively large breasts. Fortunately, there's a lot Dr. Chaffoo can do in La Jolla with a breast reduction (technically called "reduction mammaplasty") to help women who have:
Breasts that are out of proportion with the rest of their body
Breasts that cause physical pain, including neck, back, and shoulder pain
Breasts that make it difficult to breathe or exercise
Breast asymmetry (one breast larger than the other)
Breasts that cause emotional distress or self-consciousness
Trouble finding clothes that fit your chest
A breast reduction is typically combined with a breast lift to remove excess skin that may already be there or that may be left after the reduction. During the consultation, Dr. Chaffoo will help you develop your best surgical treatment plan based on your concerns and goals, which may combine a breast reduction with another plastic surgery or cosmetic treatment for a greater change to your appearance.
There are no specific age restrictions for a reduction mammaplasty, but Dr. Chaffoo advises patients to wait until their breasts have finished growing to avoid a second procedure. To help determine if you are a good candidate for breast reduction surgery, Dr. Chaffoo considers your body proportions, physical symptoms, emotional state, your goals, and more. If you planning to use insurance coverage, you should check to see if your insurance company has any age restrictions.
Breast Feeding After Surgery?
Since a reduction mammaplasty involves the removal of breast tissue, it may not be possible to breast feed after your surgery. Ideally, patients will not be planning to breast feed after their surgery. However, if you need or want a breast reduction for physical comfort, but still want to be able to breast feed, please talk to Dr. Chaffoo during your consultation about your options.
Related Procedures