Breast augmentation with silicone or saline implants can be great for improving a woman's curves and confidence, but breast revision surgery is needed or wanted at some point after breast augmentation surgery to either remove or exchange the implants. While triple board-certified plastic surgeon Dr. Richard Chaffoo uses the most advanced breast implants available at La Jolla Plastic Surgery in San Diego, CA implants are not meant to last for life. The life of a breast implant varies in every patient, so breast augmentation patients should continue to check in with a plastic surgeon to decide when their implants need to be removed. During breast revision surgery, patients can have their implants exchanged with new implants or removed completely, depending on their preferences. Dr. Chaffoo is happy to go over options, advantages, and disadvantages during your consultation.
Reasons for Revision Surgery

@headingTag>
Breast revision corrects circumstances in regard to breast implants. The surgery focuses on removal, replacement, or making a switch from saline to silicone-based implants. Listed below are the most common cases where a patient may be a candidate for this treatment.
Capsular Contracture

@headingTag>
The tissues surrounding the implant may develop scars over time, which creates a capsular contracture. The scar tissue tightens around the implant, which causes the implant to be displaced. The patient will feel severe hardening of the breast, which can be a discomfort. This is corrected by a capsulectomy in which the scar tissue is surgically removed. Based on statistics, there are more occurrences of contracture with saline implants compared to silicone-based ones.
Breast Rippling

@headingTag>
A noticeable rippling can sometimes be seen underneath or on the side of the breast. This is generally more common among patients who have very low tissue volume and who are thin. Although not really a complication, the unnatural wrinkling may cause discomfort and an unsightly appearance. Rippling is most common with saline implants.
Double Bubble Implants

@headingTag>
When an implant moves out of the intended pocket, it may cause the appearance of a double breast where a significant crease is noticeable. Implants not properly placed may drop and extend past the breast's crease or rise, forming an odd volume on top of the breast. Sometimes implants are displaced by severe capsular contracture or a tightening scar tissue. Patients who experience this will go ahead with a revision surgery as this condition is usually noticeable when wearing tight-fitting clothes.
Breast implants vary in size, texture, shape and base. Some patients may be unhappy with how the breast looks and may consider a revision surgery to improve the appearance according to preference. It may be another size increase or a switch from a rounded implant to a more natural looking teardrop shape. Some patients also later realize that they'd rather have silicone instead of saline. All preferences will be considered to modify the augmented breast.
Ruptured Implant

@headingTag>
Despite the guarantee that implants are safe and leakages are rare, there are cases when a shell breaks down. If it is filled with saline, the solution will be absorbed by the body, and there will be a noticeable deflation of the breast. In the case of silicone implants, the gel will settle where it is originally placed and the only way to verify it ruptured is with an MRI because the gel doesn't deflate. This is also the reason why a patient with silicone implants must undergo routine MRI scans.
Breast Implant Removal

@headingTag>
Individuals who wish to undergo breast augmentation do so to increase breast size primarily for aesthetics. However, after breast augmentation, some women may be dissatisfied with their results and opt to revert back to their normal breast size. Others may want to remove their implants because of health concerns or other personal reasons. Breast revision surgery is a process where the implant is removed and the skin over the breast is tightened to make sure the breast sits in a natural position and looks normal.
Reviews
"I truly had the best experience with La Jolla Skin! I was referred here by a friend who received micro needling and raved about how amazing her skin looked and felt after. This friend of mine recently moved to La Jolla from Beverly Hills and is definitely picky when it comes to all things beauty, so I completely trusted her recommendation. I had been wanting to do something more than just your standard facial to help the texture and appearance of my skin... acne scarring, pigmentation from the sun, large pores. I called to schedule my appointment and spoke with Jennifer who was SO sweet and helpful. When I went in for my appointment I have to admit I was a little nervous, but after consulting with Tracy I felt much more at ease. Nancy was the RN that preformed the micro needling and she too was amazing! She calmed my nerves and was just so so great. After having numbing cream on 30 mins prior to the micro needling I literally felt no pain or discomfort during the service. The machine is loud which sounds scary, but honestly it's nothing. My experience here was so wonderful and I look forward to continuing treatments with them. Highly recommend!!"
- S.B. /
Yelp /
Sep 26, 2016
"Dr. Chaffoo is a great surgeon and is kind, gentle, experienced and has a great bedside manner.  His staff (Nancy and Tracy) are equally as attentive and thorough.  I felt safe and confident.  I had my breast implants removed and a lift and a fat transfer to balance them.  He did a great job.  I am very happy with the results.  I would recommend him to anyone."
- S.E. /
Yelp /
Jul 25, 2017
"I just love coming here! Everyone that works here is not only extremely talented, but also very kind and welcoming. I've had microneedling, cool sculpting, vbeam, and a hydrafacial....I'm beyond happy with the results from each of these procedures! This whole team really takes time to listen to all of your questions and concerns, and patiently responds to each and every one. I've never felt like I was left feeling confused about anything, or that I had wasted my money on a service. I'm a client for life! Thank you all for being so awesome, I'd give you 6 stars if I could!"
- N.R. /
Yelp /
Jul 17, 2017
"Very Natural Breast Augmentation, Wonderful Experience - Dr. Chaffoo is the utmost professional. I had a great experience with him from the start to finish of my surgery process, and continue to have a good experience. He is very attentive and caring, and I ended up with fabulous results from my surgery. I also appreciate that Dr. Chaffoo has me come in once per year for a check up, which gives me added peace of mind."
- K. /
RealSelf /
Jul 11, 2017
"Great new experience - I went to La Jolla Plastic Surgery for Coolsculpting. It was a new experience for me but Dr. Chaffoo and his assistant Robert walked me through it and made sure I was comfortable through it all. I have already recommended them to several friends and I'm sure I'll be back soon. Thanks!"
- S. /
RealSelf /
Jun 22, 2017
Previous
Next
Surgical Technique

@headingTag>
Revision surgery is tailored according to the cosmetic issue the patient is addressing. With this treatment, a major correction is done to the augmented breast in conjunction to scar tissue removal, if applicable, or a breast lift if there is sagging. There are instances when a strattice (a tissue matrix device) will be needed to act as an internal underwire if additional support is required. Ultimately, the correction aims to fix the issue that's the source of the patient's dissatisfaction.
During/After Surgery

@headingTag>
Breast revision surgery is performed with general anesthesia in an accredited surgical facility. The patient may be sent home after treatment depending on the severity of the case. It is recommended to have someone who can drive the patient home and who can provide support within 48 hours. Patients can resume to their normal routine on the second week. It will take a few more months for the effects of the revision to become noticeable and the breast to develop a natural feel and look.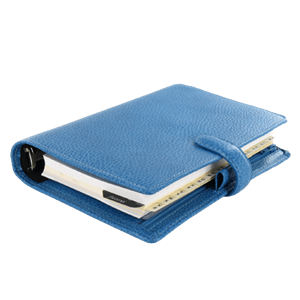 Plan Your Procedure
Procedure Recovery Location

Outpatient
Contact Us