Gynecomastia is a condition that can develop in boys and men of all ages that causes excess breast tissue to develop, creating what is commonly known as "man boobs." While there is no definitive cause for gynecomastia, doctors generally believe it is caused by a hormonal imbalance that can affect the growth in one or both breasts. Even though gynecomastia is not usually physically harmful, it can cause embarrassment and pain. In some cases, gynecomastia will reverse on its own, but if it doesn't, male breast reduction surgery is a good option to remove excess breast tissue. By removing the extra breast tissue caused by gynecomastia, male breast reduction surgery can shape and contour the chest to appear more masculine. At La Jolla Plastic Surgery in San Diego, CA triple board-certified plastic surgeon Dr. Richard Chaffoo helps men with gynecomastia feel more confident when enjoying the beautiful Southern California weather without their shirt after male breast reduction surgery.
Reviews
"I truly had the best experience with La Jolla Skin! I was referred here by a friend who received micro needling and raved about how amazing her skin looked and felt after. This friend of mine recently moved to La Jolla from Beverly Hills and is definitely picky when it comes to all things beauty, so I completely trusted her recommendation. I had been wanting to do something more than just your standard facial to help the texture and appearance of my skin... acne scarring, pigmentation from the sun, large pores. I called to schedule my appointment and spoke with Jennifer who was SO sweet and helpful. When I went in for my appointment I have to admit I was a little nervous, but after consulting with Tracy I felt much more at ease. Nancy was the RN that preformed the micro needling and she too was amazing! She calmed my nerves and was just so so great. After having numbing cream on 30 mins prior to the micro needling I literally felt no pain or discomfort during the service. The machine is loud which sounds scary, but honestly it's nothing. My experience here was so wonderful and I look forward to continuing treatments with them. Highly recommend!!"
- S.B. /
Yelp /
Sep 26, 2016
"So I had been wanting to get a rhinoplasty for a very very long time !!! I broke my nose at birth and we'll have alway had a bump on the bridge of my nose. So I always wanted to get this fixed however I was afraid of doing it because I have seen other people's results from getting rhinoplasty surgery and it just looks really fake and un natural !!! But I finally decided to do it and I research and got a few consultations from different Dr.  I decided to go with Dr Chaffoo because he is triple certified and an expert on the face !!! I looked up his certifications with the board of behavioral sciences and they checked out !!! His price on the procedure was a bit hire than other Dr but I was willing to spend it since it was my face we are talking about here ! So I went in for the consultation and the consultation is Free ! I read on yelp that they charged for it but that's not true ! Also I read that the staff and sometimes Dr Chaffoo was rude but I found that also not to be true at all! The service and attention I received was amazing !!! I got the rhinoplasty and I regret not doing it sooner !!!!! The result was Amazing !!! Super natural results and I'm in love with my nose !! When they took the bandages off after the 1 week check I was so happy with the results that I started to cry. I was overwhelmed with joy and relief. The recovery process was very easy I took one week and 1 day off work and was back to regular duty !!! I only took pain medicine for the first 3 days and then completely stoped !  Not to much bruising on my face !! The results are so natural no one has noticed I had the procedure done !!! I can because I'm obsessed with looking at how beautiful my nose is but it looks so natural no one can tell !!!  Oh and bonus they offer financing with no interest !! All in all I would come here again !! I'm so happy with the result and I am so grateful with Dr Chaffoo and his staff !!! If you are thinking about getting a procedure done you are it good hands with Dr Chaffoo ! My only regret is not doing it sooner !!!"
- V.A. /
Yelp /
Dec 08, 2017
"This review only contains a rating"
- L.H. /
Google /
Nov 06, 2017
"Dr. Chaffoo is a great surgeon and is kind, gentle, experienced and has a great bedside manner.  His staff (Nancy and Tracy) are equally as attentive and thorough.  I felt safe and confident.  I had my breast implants removed and a lift and a fat transfer to balance them.  He did a great job.  I am very happy with the results.  I would recommend him to anyone."
- S.E. /
Yelp /
Jul 25, 2017
"Dr. Chaffoo is a great surgeon and is kind, gentle, experienced and has a great bedside manner.  His staff (Nancy and Tracy) are equally as attentive and thorough.  I felt safe and confident. He did a great job.  I am very happy with the results.  I would recommend him to anyone."
- S.E. /
Yelp /
Jul 25, 2017
Previous
Next
Before having male breast reduction surgery, Dr. Chaffoo encourages patients to talk to a general physician to rule out any medical conditions that might be causing their gynecomastia. Dr. Chaffoo also advises patients to be at a healthy, stable weight with a balanced diet and exercise to ensure the problem is excess breast tissue and not normal fat (pseudogynecomastia).
Male breast reduction surgery is typically performed with the patient under general anesthesia in an accredited surgical facility as an outpatient procedure. Dr. Chaffoo usually takes about 1 – 2 hours to complete a male breast reduction, but some cases may take longer. Dr. Chaffoo will make an incision either under the fold of the chest or under the areola since these locations will make it difficult to detect any scarring after healing. Dr. Chaffoo will insert a cannula into the incisions so he can carefully remove the excess breast tissue until the chest is correctly contoured and even. Once the incisions are closed, you will be put in a compression garment that will promote proper healing.
After surgery, you will be wrapped in a compression garment to stimulate blood flow, increase healing, and keep everything in place. You will need to rest for at least three days after your surgery, but light activity is encouraged after this. There will be swelling and bruising for 2 – 3 weeks, but you should be able to return to non-active work a week after surgery. Dr. Chaffoo recommends patients avoid any movement from the shoulder to avoid putting strain on the chest muscles and tissue.
Depending on the severity of your case, you may see some improvements immediately after your breast reduction surgery, but the final results will not be visible for at least 3 – 6 months when the swelling is gone. If the patient maintains a healthy, stable weight after their gynecomastia treatment surgery, the results should be permanent. Any significant weight changes or hormone imbalances may alter the results and require a second surgery.
During the initial consultation Dr. Chaffoo will discuss your concerns and goals and then perform a physical exam to determine your best treatment options. The price of male breast reduction overview is typically based on the complexity of the case, but most patients pay around $4,000 - $6,000. Health insurance may cover some of your costs or our office can help you find medical financing.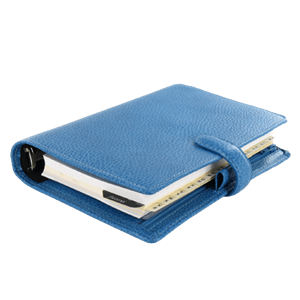 Plan Your Procedure
Average Cost

$4,000

-

$6,000

Recovery Time

2 - 3 Weeks

Average Procedure Time

1 - 2 Hours

Post-op Follow-up

Varies

Procedure Recovery Location

Outpatient
Contact Us
Male Breast Reduction FAQs
Male breast reduction surgery is for patients with diagnosed gynecomastia in one or both sides of the chest. Patients should have:
Excessive breast tissue
Talked to a doctor about possible causes of their gynecomastia and tried nonsurgical treatments
Be at a healthy, stable weight
Good skin elasticity
Physical pain or discomfort caused by gynecomastia
Self-consciousness about the appearance of their chest
If you need a lot of breast tissue removed or your skin lacks elasticity, a lift may be needed during male breast reduction surgery to remove excess skin for ideal results. Dr. Chaffoo will determine if a lift is needed during the initial consultation after he examines the size of the breasts and the condition of the skin.
Like all surgeries, male breast reduction for gynecomastia has the same standard risk of adverse or allergic reactions, infection, loss of sensation, and scarring. You can minimize your risks during surgery by disclosing your full medical history during the initial consultation, plus following all pre- and post-surgery instructions. Talk to Dr. Chaffoo about any concerns you have before your surgery.
Eliminating Puffy Nipples?
Some patients may have gynecomastia with "puffy nipple areola complex" or puffy nipples alone without excess breast tissue in the rest of the chest. This form of gynecomastia is more common in younger patients, who have excess breast tissue that is localized under the areola complex creating the appearance of a puffy or dome-shaped nipple. Puffy nipples caused by gynecomastia can be treated with a modified version of male breast reduction surgery.
Related Procedures