Even when you don't say a word, your eyes can speak volumes with sagging lids, puffy bags, and fine lines and you may not like what they have to say. Whether the result of the passing of time or of genetics passed on to you by your family, as you age, tiny fat deposits can begin to appear above and below the eyes. When combined with a sagging brow, your face can betray your true feelings. Not to mention when the tiny muscles above your eyes begin to droop, your vision can even become impaired. Rejuvenate the appearance of your eyes, while improving your eyesight with an eyelid lift at La Jolla Plastic Surgery in San Diego, CA. If you're living with sagging eyelids, puffy bags and fine lines, learn how an eyelid lift (blepharoplasty) can give you bigger, more energetic looking eyes and smoother, more youthful looking skin. By removing the fatty deposits and excess skin, triple board-certified plastic surgeon Dr. Richard Chaffoo can rejuvenate the appearance of your eyes, restoring a more youthful look while maybe even improving your eyesight. An eyelid lift can diminish the appearance of fine lines and wrinkles around the eyes.
Eyelid Surgery Reviews
"Let me start this review by stating this is the first review I have ever written. The reason I typically do not write reviews is it is very seldom I receive service which is worth writing about. I recently went to La Jolla Plastic surgery to get a blepharoplasty which is a lower eyelid surgery. I have had very dramatic bags under my eyes for the past 10 years which ages me considerably despite the fact I am only 41 yrs old. This is a genetic issue, no matter how much sleep, how much I work out, or how healthy I eat this is a persistent problem. I went to 5 different surgeons before I visited Dr. Chaffoo, when I spoke with Dr. Chaffoo I knew he was the one. I previously researched his record and he is one of the few surgeons who performs this procedure routinely on males. This coupled with his bed side manner which is extraordinary. The comfort level I felt with him before and after the surgery is second to none. I am now two weeks post-op and I am almost 100% healed. There is no scaring at all, you can not tell I have ever had any work done except for the fact that the large bags are no longer present. I can not thank him enough for his meticulous dedication to his craft, he has truly changed my life. I no longer have people telling me I look tired or seem like I had a bad night. I look like I did in my early thirty's."
- T.S. /
Office Visit /
Aug 06, 2013
"What can I say other than FANTASTIC! I certainly choose the right physician for my recent face lift and blepharoplasty. I couldn't be more pleased with my appearance. There were definitely times when I thought perhaps I was let's say..."crazy", ...it is my face afterall. (You can't very well just walk around with a bag over your head if the procedure isn't to your liking.) Well having this procedure with Dr. Chaffoo was worth it! The staff were friendly, supportive and cared about my personal health and comfort. No long waits prior to my appointment, convenient and simply scheduling and a personalized and individualized approach was provided by every staff member. And of course,,, when one looks at the before and after photos....they show you very clearly the skill of the surgeon, the artist. Thank you Dr. Chaffoo !!"
- L.J. /
Office Visit /
Apr 21, 2009
Previous
Next
Before Surgery

@headingTag>
Like others, you possess a strong desire to look your best and eyelid surgery might be the answer. You'll be relieved to know that it's one of the most popular cosmetic surgical procedures among your fellow San Diegans. If you're interested in eyelid surgery, but still have some concerns, take a few moments now to learn more about Dr. Chaffoo's surgical technique, eyelid surgery's risks and blepharoplasty recovery. At your complimentary consultation, Dr. Chaffoo will discuss in detail his surgical technique based upon several variables including the state of your eyelid and any wrinkling as well as your basic bone structure. Additionally, he will advise you about preparing for your eyelid surgery.
Surgical Technique

@headingTag>
The procedure takes 1 – 3 hours to perform. For the upper lids, incisions are made along the natural creases of your eyelids. For the lower lids, they are made directly below your lashes (lower eyelid surgery also allows for the possibility of surgery being performed from the inside of your lids to even further lessen already minimal scarring). Dr. Chaffoo then separates the skin from the fat and muscle underneath, removes excess fat and skin before closing the incisions.
As the anesthesia wears off immediately following your eyelid surgery, it's common for your eyelids to feel stiff and possibly even ache a bit. Should you require it, Dr. Chaffoo will provide you with pain medication and a cold compress to reduce any discomfort you might feel. During this time, a team of experienced Nurses will carefully monitor you for any potential complications. Please be sure to arrange for a family member or friend to drive you home from the cosmetic surgery center and then to remain with you there for the first few days, as you might require help around the house. You will be supplied with detailed post-operative care instructions to take with you, including how to properly cleanse your eyes.
For the first few days, to minimize bruising, it is recommended that you keep your head elevated. Soon after your eyelid surgery, you'll return to visit Dr. Chaffoo so that the stitches can be removed. At this time (approximately 48 hours following surgery), swelling should noticeably subside. Any lingering bruising can be concealed with make-up. It is common for patients to report dry eyes, as well as an itchy or burning sensation; eye drops can alleviate these temporary side effects of eyelid surgery. Additionally, your eyes might exhibit a greater sensitivity to San Diego's sunny weather during the first few weeks, and you might experience a temporary mild blurring of your vision. Most men and women in San Diego experience minimal discomfort following their eyelid surgery. Most of Dr. Chaffoo's patients return to work after just 7 – 10 days feeling relaxed and looking refreshed. For the first 10 – 14 days following blepharoplasty, you are advised not to wear contact lenses. Also, prior to going outside, you should apply sunblock, and when you leave home, please wear sunglasses. You should avoid strenuous activities for 3 – 4 weeks. Throughout your recovery, you will occasionally meet with Dr. Chaffoo so that he can review your progress.
The results of eyelid surgery are long lasting and in most cases, hooding, eye bags, and puffiness, should be improved. Natural aging will continue which may cause more excess skin to develop, but this should not be as bad as it was before your eyelid surgery and it can usually be corrected with a brow lift.
Expected Costs

@headingTag>
An eyelift, whether you choose an upper, lower eyelift or both, typically costs around $2,650 – $5,000. Dr. Chaffoo can give you more personalized estimate at your consultation and our office staff can help you understand your payment options and medical financing to make your procedure affordable. If excess skin on your upper eyelid is affecting your vision, your health insurance may cover some of your costs. Our office will work closely with you and your insurance company to determine your coverage.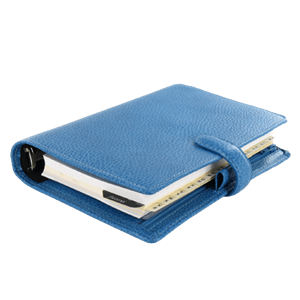 Plan Your Procedure
Average Cost

$2,650

-

$5,000

Recovery Time

1 - 2 Weeks

Average Procedure Time

1 - 3 Hours

Post-op Follow-up

Varies

Procedure Recovery Location

Outpatient
Contact Us
Eyelid Surgery FAQs

@headingTag>
Conditions Treated?

@headingTag>
If you're committed to constructive change, to finally doing something about the sagging eyelids, the puffy bags and the wrinkles around your eyes resulting from genetics, the passage of time, and the effects of both gravity and of the San Diego sun, an upper or lower eyelid lift surgery can be the perfect solution.
Combining Treatments?

@headingTag>
For additional facial rejuvenation, many patients combine eyelid surgery with another procedure such as a brow lift or facelift at La Jolla Plastic Surgery. During your consultation, Dr. Chaffoo can go over your best surgical and nonsurgical treatment options.
Potential Risks?

@headingTag>
Some people who might benefit from a San Diego eyelid surgery (blepharoplasty) procedure temporarily put it off because they're concerned with the potential risks and complications. In most eyelid surgery procedures, men and women suffering complications were in the minority. Triple board-certified plastic surgeon Dr. Richard Chaffoo doesn't treat you like a number. He treats you like an individual and as an adult who's capable of making an informed decision when presented with the facts regarding the rare risks and complications of an eyelid lift:
Reaction to anesthesia, such as nausea
Infection
Double or blurred vision
Swelling at the corner of your eyelids
Milia (whiteheads) at incision site(s)
Excessive tearing
Dryness
Most of the complications associated with blepharoplasty are either temporary and can be eliminated with antibiotics or can be corrected by Dr. Chaffoo. For a comprehensive discussion about the risks, complications and rewards of an eyelid lift, including how your anatomy and healing abilities play a crucial role, request your complimentary cosmetic consultation at either of his plastic surgery centers. Your risk can be minimized by properly preparing for surgery, the existence of a comprehensive post-operative care program and by choosing an experienced, board-certified plastic surgeon like Dr. Chaffoo.
Related Procedures