Your whole outlook can be influenced by your reflection in the mirror. A refreshed, sculpted, youthful-looking face can increase your confidence and make life more rewarding. Unfortunately, stress, gravity, heredity, and exposure to the elements can take a toll on your face, making you look perpetually tired and aged. Facial rejuvenation in the San Diego, CA area can help turn back the years from your appearance, so you look like you, only better. Since your face and neck are one of your most noticeable features, be sure to choose a highly-qualified plastic surgeon to perform your facial rejuvenation. Dr. Richard Chaffoo of La Jolla Plastic Surgery is among a select few plastic surgeons who is triple board-certified, by the American Board of Plastic Surgery, the American Board of Otolaryngology (Head and Neck Surgery), and the American Board of Facial Plastic and Reconstructive Surgery. Dr. Chaffoo has the experience and the expertise to help you achieve facial rejuvenation that's as natural looking as it is more youthful in appearance.
Facial Rejuvenation Reviews
"My Breast Implants Look Natural and Feel Great - I LOVE THEM. La Jolla, CA - !"
- O. /
RealSelf /
Jun 15, 2008
"What can I say other than FANTASTIC! I certainly choose the right physician for my recent face lift and blepharoplasty. I couldn't be more pleased with my appearance. There were definitely times when I thought perhaps I was let's say..."crazy", ...it is my face afterall. (You can't very well just walk around with a bag over your head if the procedure isn't to your liking.) Well having this procedure with Dr. Chaffoo was worth it! The staff were friendly, supportive and cared about my personal health and comfort. No long waits prior to my appointment, convenient and simply scheduling and a personalized and individualized approach was provided by every staff member. And of course,,, when one looks at the before and after photos....they show you very clearly the skill of the surgeon, the artist. Thank you Dr. Chaffoo !!"
- L.J. /
Office Visit /
Apr 21, 2009
Previous
Next
Before Surgery

@headingTag>
At your complimentary consultation, Dr. Chaffoo will discuss, based on the laxity of your skin and your underlying bone structure, whether you would benefit most from the traditional face lift or the short-scar mini version (as well as explain the differences between the two). Additionally, he will advise you on how to prepare for your surgery, describe in more detail his specific surgical technique, the size and location of incisions, what to expect when recovering from your facial rejuvenation, and the risks associated with the procedure.
Surgical Technique

@headingTag>
Your facial rejuvenation will take around 2 – 3 hours in an accredited surgical facility using general anesthesia. To begin, Dr. Chaffoo will cut along the natural creases of your face and neck to separate skin from the fat and muscle underneath, preserving your existing hairline. Then, the extra fat from the neck and chin is trimmed off or liposuctioned. The muscles of the neck and cheek are tightened, excess skin is trimmed away, and the remaining skin is returned to a normal position with stitches. Dr. Chaffoo is also very experienced with a mini-facelift procedure to combat the earliest signs of facial aging. Also known as an endoscopic short-scar face lift, the procedure utilizes smaller incisions, reducing recovery times.
Immediately following your facial rejuvenation, your head will be bandaged to lessen any temporary bruising and swelling, and Dr. Chaffoo's team of experienced Nurses will carefully monitor you. A thin tube might be inserted under the skin for just a couple of days to allow any blood that might gather there to drain. You can further minimize swelling by keeping your head elevated. Should you require it, Dr. Chaffoo will provide you with medication to minimize any pain you might feel during this time. Be sure to arrange for a friend or family member to drive you home from the cosmetic surgery center and then to remain with you, helping you out around the house for the first few days. You will be supplied with detailed post-operative care instructions to take with you. Throughout your recovery, you will periodically meet with Dr. Chaffoo so that he can assess your progress. After about 5 – 7 days, around the same time that the swelling typically subsides, your stitches will be removed. You might experience some temporary numbness and facial movements might feel stiff; this is to be expected following surgery and should diminish within a few weeks. For the first few weeks, you are advised to abstain from alcohol and any physical activity that might place strain upon your body, including sexual intimacy. Additionally, it is recommended that you avoid steam baths and saunas, as well as minimizing your exposure to ultraviolet light. Each patient is unique, but most of Dr. Chaffoo's San Diego, CA patients return to work after just 10 – 14 days.
It's important to remember that a facelift results in a younger, refreshed appearance, but it doesn't stop the aging process. The same factors that influence the way we age — genetics, lifestyle, and the natural passage of time — continue to play a role. That said, a facelift performed by an experienced board-certified plastic surgeon, such as Dr. Chaffoo, typically results in changes that last for at least 10 years.
Expected Costs

@headingTag>
Since Dr. Chaffoo's unique facial rejuvenation combines a facelift and neck lift, the cost is usually around $9,500 – $17,000. During your consultation, Dr. Chaffoo will break down the total cost to show what is included (anesthesia, surgical facility fee, supplies, and more). The office staff of La Jolla Plastic Surgery can go over payment options for your facial rejuvenation and tell you about medical financing groups that can make your surgery more affordable.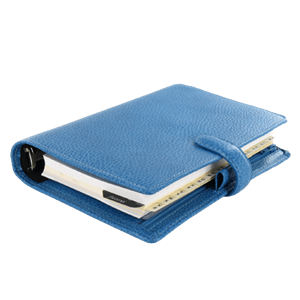 Plan Your Procedure
Average Cost

$9,500

-

$17,000

Recovery Time

1 - 2 Weeks

Average Procedure Time

2 - 3 Hours

Post-op Follow-up

Varies

Procedure Recovery Location

Outpatient
Contact Us
Rejuvenation FAQs

@headingTag>
Conditions Treated?

@headingTag>
At your private complimentary consultation, Dr. Chaffoo will ask you to describe your cosmetic goals, answer all of your questions, and design a combination of procedures customized to you.
Many people who La Jolla Plastic Surgery for facial rejuvenation make good candidates for Dr. Chaffoo's customized facelift approach. There is no optimal age for facial rejuvenation. Instead, it's the skin's condition and tone that determine whether an individual would benefit from a surgical facelift, a less invasive procedure, or even nonsurgical treatments. The best candidates have loose, sagging skin and underlying muscles on the lower two-thirds of their faces. Younger patients whose skin retains much of its elasticity and show only limited sagging may get excellent results from an endoscopic mini-facelift, sometimes called a short-scar facelift. This technique is quicker and less invasive, requiring a shorter recovery than the traditional facelift.
Combining Treatments?

@headingTag>
A facelift restores a youthful facial appearance, but you might want to combine it with other facial rejuvenation procedures to achieve all the improvements you desire. Dr. Chaffoo asks about overall cosmetic goals during your complimentary consultation and may recommend a customized treatment plan to meet those goals. He can use liposuction to remove unwanted fat from the cheeks, under the chin, and the neck for firmer, more sculpted facial contours. Other procedures that may be appropriate include:
Eyelid surgery
Brow lift
Rhinoplasty (nose surgery)
Neck lift
Improving Your Hairline?

@headingTag>
Patients who have had facelift surgery elsewhere or even years ago, when less advanced techniques were being used, may be left with visible scars or an elevated hairline. Now, with NeoGraft hair restoration, our San Diego, CA patients can cover scars at the edge of the hairline or even have their hairline restored to their pre-surgery locations. If you're interested in eliminating the signs of prior cosmetic surgery, Dr. Chaffoo's La Jolla Hair Surgery Center offers a variety of options that can help re-establish a lower, more youthful hairline.
Can I Go Out in the Sun After?

@headingTag>
You should pamper your skin following any procedure, especially a facial rejuvenation surgery. Avoid the direct sunlight until your incisions are completely healed and then be extra vigilant about sun protection. The sun's rays on fresh scars can cause permanent discoloration. This sun protection habit is a good one to get into for the long term, as well, because sun exposure causes a lot of the damage and discoloration to our skin that spurs us to seek out cosmetic treatments. The better you protect your skin, the better it will look for many years to come.
Surgical Drains After Surgery?

@headingTag>
Thin tubes are sometimes inserted just below the skin, allowing any fluid that might pool there to drain. Dr. Chaffoo doesn't always use these surgical drains, especially if the surgery is relatively short. He also uses alternative methods of preventing blood from gathering beneath the skin.
Forehead + Facelift?

@headingTag>
No, this is a common misconception. A facelift is designed to improve the appearance of the lower two-thirds of the face. If you have concerns about your brow or eyes, Dr. Chaffoo may recommend combining facial rejuvenation with a brow lift or eyelid surgery to complete your transformation.
Potential Risks?

@headingTag>
Most of the potential for risks and complications are not unique to facial rejuvenation and other plastic surgeries; it's inherent to any surgery, whether removing tonsils or transplanting a heart. Some of the risks and complications of facial rejuvenation are:
Blood might collect under the skin resulting in pain (hematoma)
Nerves that control the facial muscles might be injured
Numbness
Infection at the incision site(s)
Reaction to anesthesia might ensue such as nausea
Skin discoloration
Related Procedures