When your facial features are balanced, your face has an aesthetically pleasing appearance. That harmony can be disrupted if your nose looks larger than other features or if its shape attracts attention. It's amazing how much your appearance can be improved by changing just this one feature. San Diego Rhinoplasty specialist Dr. Richard Chaffoo performs rhinoplasty to help his San Diego County patients improve their facial harmony and confidence. When you decide to undergo cosmetic surgery, it's important to feel comfortable and confident about the plastic surgeon you choose. Dr. Chaffoo of La Jolla Plastic Surgery is among a rare group of plastic surgeons, who is triple board-certified by The American Board of Plastic Surgery, the American Board of Otolaryngology (Head and Neck Surgery) and the American Board of Facial Plastic and Reconstructive Surgery. Dr. Chaffoo has more than 20 years of experience performing facial aesthetic surgery. Realize the ultimate in form and function with a more aesthetically pleasing nose shape or size with one of the most requested plastic surgery procedures in San Diego — rhinoplasty. And, learn more about how a "nose job" can correct an imperfection resulting from either injury, genetics, or prior nasal surgery.
Best Rhinoplasty In San Diego
Dr. Chaffoo understands that preserving your heritage is just as important as achieving your surgical goals. Whether you are of African American, Mediterranean, Asian or Hispanic heritage, Dr. Chaffoo can help you achieve the nose you desire. Like other nose surgery procedures, ethnic rhinoplasty performed by Dr. Chaffoo involves reshaping or removing the cartilage and bone underneath the skin. It is also possible to augment the nose and add cartilage grafts to enhance the appearance of the nose. People of different ethnicities often have common concerns about their noses. Dr. Chaffoo is experienced in revising noses of all shapes and sizes, and he works with you to help achieve your cosmetic goals.
AFRICAN AMERICAN RHINOPLASTY
For African American patients, typically the shape is altered by either augmenting the nose or addressing the tip or bridge. Common characteristics of African American noses are a low bridge and a wide tip. In African Americans, reducing the size of the nose (and more specifically, the tip) too much can provide unnatural results. Usually patients opt to augment the bridge, to provide more balance to the face.
ASIAN RHINOPLASTY
Like African American patients, individuals of Asian heritage often have a low bridge. The goal of many Asian rhinoplasty patients is to build up the bridge and tip of their noses. It is also possible to improve "flared" nostrils. Like African American patients, it is important not to make the nose look too "operated on" or overdone.
HISPANIC RHINOPLASTY
In Hispanic women and men, the bridge of the nose is typically wide. Also, it is common to find weaker cartilage and an under projected tip. Bridge reduction and tip modification are popular goals for Hispanic patients.
MEDITERRANEAN RHINOPLASTY
The Mediterranean nose is typically characterized by a hump in the bridge of the nose as well as a tip that faces downward. Many patients of Mediterranean descent want to reduce or eliminate that hump altogether. Doing so completely may take away some of the patient's ethnic identity, so it is important that the patient takes into consideration how important this is to them.
ETHNIC RHINOPLASTY RESULTS
No 2 people of the same ethnicity share the exact same characteristics. Having a surgeon who understands that and sees you for the person you are can help provide results that will appear natural yet still display your heritage. Dr. Chaffoo looks forward to providing a unique surgical plan for your nose surgery.
Across the country and right here in San Diego, CA revision rhinoplasty helps men and women who are disappointed with their initial nose surgery results to achieve the look they wanted all along. Because so many people undergo rhinoplasty, there are some patients who are unhappy with the results of their nose surgery. There are a few different scenarios when revision rhinoplasty, also called secondary rhinoplasty, is appropriate. You may have simply "outgrown" your current nose and want to change the contours accordingly. In other cases, patients pursue secondary rhinoplasty because the results of their original procedures were unfavorable. Common concerns treated by secondary rhinoplasty include the following:
Respiratory problems caused by primary surgery
Too much or not enough tissue removed
Aesthetic complications including a hump, asymmetry, or excessive scarring
Rhinoplasty Reviews
"Dr. Chaffoo and his staff are wonderful. Dr. Chaffoo performed my septo-rhinoplasty a little over 6 weeks ago, and I am extremely happy with the results. My breathing has improved dramatically and my nose looks fantastic. It looks very natural and fits my face perfectly. Everyone of my family and friends say they love the way my nose turned out. Also he is extremely well qualified. Has the most credentials of any of the other surgeons that I checked out. He and his staff have taken the best care of me, and I can't thank him enough for giving me a beautiful nose. Thank you Dr.Chaffoo!"
- A.J. /
Yelp /
Mar 04, 2010
"Every writer needs inspiration. Even Yelpers. What was my inspiration for this review at this present accolade? MTV. No joke. I know, I know, neurons don't grow back. MTV is probably heroin for the masses, killing our youth's brain cells. But upon doing my nightly crunches, what was background noise became an episode of true life entitled "I hate my face," in which a fellow Asian girl from Orange County begs her parents for a nose job. Wow, hits a little close to home. Happy graduation present Jamie! Please don't judge me. irrelevant: in defense of cosmetic surgery: not everyone can be genetically blessed like giselle b?ndchen. It was Chris Rock who said, "The uglier you are, the more computers you have to own." Well 2 degrees and 3 computers later, I'm ready for a new nose. ANYWAYS, after much research, I came upon Dr. Chaffoo, who was by far my favorite doctor of all the consultations I went to. He was warm and charismatic, eerily resembling Dr. Macnamara on Nip/Tuck. The office is always PACKED! Good sign, right? His staff was friendly and knowledgeable, and the doctor even sent me home with a reference of an Asian rhinoplasty he did. I can't believe I didn't think to review this before. I had this rhinoplasty done in 2008. The aftermath of my surgery had minimal pain. I held down food no problem and had no side effects from anesthesia. There was no scarring. Within 6weeks, I was hitchiking through Europe with a giant backpack. Most people I admit to can't tell I had surgery done. They tell me it looks so "natural!" Until I show them the before picture. Then they respond, "Oh wow. that doctor was a miracle worker." Rhinoplasties are very tricky because you never know what you come up with. Mine in particular raised the bridge and narrow the passage. Then in 2009, I had a "revision" done from a spot the doctor missed. Unfortunately he admitted that he "mis-measured" my left side (I'm really lop sided). However, the doctor guarantees his work for life (kinda like a tattoo) and does not charge for the revision. The only speedbump is the ER fee. To conclude, I am happy with my nose overall. I still go to get checkups, and the doctor seems to show genuine concern for his patients. For example, he will not perform liposuction if he does not agree that you need it, nor breast implants. I asked. He said no. I am not proud to be admitting all this, but there are so many horror stories of ill-fitted, amoral plastic surgeons out there. If a person is going to be operated on, it should be under someone with such prestigious credentials and a sound mind like Dr. Chaffoo."
- J.P. /
Yelp /
Apr 19, 2010
"Dr. Chaffoo was amazing. I am kind of ashamed in a way to admit that I didn't even shop around for surgeons for my rhinoplasty revision (I had it done in 2002, but was still unhappy with the tip). I simply came to Yelp and found Dr. Chaffoo's rave reviews and went for my consult. He has no consult fee which is always good (kind of annoying that people charge you just to meet with you), and even after I had cold feet, made me feel totally okay with coming back in for a second consultation to be reassured that my revision will be a good one. His staff was very friendly, Dr. Chaffoo made me feel important and listened to my nit-picky requests with sincere attention, and gave me all the information he could regarding how he would go about the procedure and what he would do to maintain my 'natural' look while making my nose as symmetrical as possible. I just got my bandages off today (1-week post-op), and although there is major swelling, I am overwhelmingly happy with the results! I can tell that once all the swelling subsides (majority after 3 weeks to 3 months, all of it up to a year after), it will be the perfectly "natural" nose that I should have been born with but genetics did not bless me with! Dr. Chaffoo subbed in for nature's work instead, and did nothing less than anticipated, if not far beyond expectation! THANK YOU DR. CHAFFOO!!!!"
- L.K. /
Yelp /
Oct 11, 2010
"Dr. Chaffo did a great job wih my septo-rhinoplasty surgery. I can see a difference in myself. Also his staff is very helpfull with any type of information that I need."
- Google User /
Google /
Dec 01, 2010
"I was referred to Dr. Chaffoo by one of his past clients and a good friend of mine. I was also referred to 3 other plastic surgery centers as well and researched these referred doctors and breast augmentation/ rhinoplasty surgeries in depth for months to prepare myself. Dr. Chaffoo and his staff exceeded all of my expectations starting with the first contact of communication! Dr. Chaffoo is warm, friendly, sincere, and above all, LISTENS to your needs and what you are trying to obtain. He makes you feel very comfortable at your appointment and he also treats you like a human being, not just another number! He takes time meeting with you. I went back 3 additional times to meet with him about my concerns regarding my surgeries prior to my surgery date which was a period of over 8 months (I booked my surgery date very early!). The staff had no problem with me coming in multiple times to meet with Dr. Chaffoo. Their pricing is very fair and if you are looking to do more than 1 surgery at once, you will get a multi-surgery discount. In comparison, they were middle ground but the QUALITY OF SERVICE was key as well. I went with Dr. Chaffoo because the work he did on my friend was amazing and I had the same work done. He is also Triple-Board Certified which is pretty much unheard of in Ca. He is also highly qualified with 35+ years in the industry. My recovery was incredible with minimal pain and I stopped taking pain pills just after 48 hours! I was a little nervous about this at first since I was having two surgeries done at once but in the end, I healed quickly and almost pain-free! Overall, I couldn't be more happier with my results (6 weeks out from surgery) and I couldn't recommend a better Doctor and Staff than The La Jolla Plastic Surgery and Dr. Chaffoo! You will NOT be disappointed. I would recommend any of my family & friends to Dr. Chaffoo."
- K.W. /
Yelp /
Feb 01, 2013
Previous
Next
Many of the men and women considering rhinoplasty (nose surgery) in the San Diego, CA area come to our practice with a lot of questions. It can sometimes seem difficult to understand exactly what's involved in this complex procedure. Rhinoplasty specialist Dr. Richard Chaffoo at La Jolla Plastic Surgery takes the time to clearly answer all your questions during your complimentary consultation.
Dr. Chaffoo appreciates the unique characteristics of each patient and creates a custom surgical plan to meet all your cosmetic goals. The criteria he uses when assessing potential rhinoplasty patients include:
Age: The nose continues developing until the middle teen years in most cases. Male noses generally take a couple of years longer to reach full maturity.
Physical health: As with any surgical procedure, you should be in good overall health to undergo nose surgery.
Emotional health: Having a positive attitude and realistic expectations is important. It's also critical that you are considering nose surgery because it's what you want, and not to satisfy someone else's notion of what an "attractive" nose looks like.
Nose surgery usually takes 1 – 2 hours, and is performed under general anesthesia, which is monitored by a licensed, board-certified anesthesiologist. In some cases, the surgery is more complex, including revision rhinoplasty, which can take several hours. Dr. Chaffoo discusses in detail the surgical techniques he'll use in your case at your complimentary consultation, as well as advise you about preparing for your nose surgery. Rhinoplasty techniques can differ from one plastic surgeon to another. With years of experience and training, Dr. Chaffoo is known for his precise techniques and customizing the procedure to meet the needs of each patient. That includes the unique techniques used in ethnic rhinoplasty. In most cases, Dr. Chaffoo performs nose surgery by:
Making incisions either on the inside of your nostrils (closed rhinoplasty) or on the outside, under the nose (open rhinoplasty)
Removing or rearranging bone and cartilage to mold your nose to its desired size and shape
Closing the incision and applying a temporary splint to the nose
Immediately after your nose surgery, Dr. Chaffoo tapes your nose and uses a splint to temporarily stabilize it. Because it's normally not necessary for Dr. Chaffoo to pack the nose, his patients can expect less swelling and bruising after the procedure than they might with another surgeon. A team of experienced nurses carefully monitors you for any complications after your surgery until you are released to the care of a responsible adult. As the anesthesia wears off, you'll likely feel a dull ache in your nose and head; we prescribe pain medication to manage any discomfort. Over the course of the next day, your face is likely to feel bloated. We recommend keeping your head raised as much as possible during this time. You should expect black eyes initially, as well as swelling and bruising, both of which can be reduced by applying cold compresses. Be sure to refrain from any activity that has the potential to either injure your new nose or increase your blood pressure. We provide you with detailed post-operative care instructions to take with you. From time to time throughout your recovery, you will meet with Dr. Chaffoo, so that he can evaluate your progress. And even if you do not have a follow-up visit scheduled, you can always contact your patient coordinator whenever you have any questions about your recovery.
Most of our patients can observe changes to their noses about 2 weeks after surgery, once the initial swelling and bruising subside. But the permanent appearance of your nose emerges gradually in the months following the procedure because residual swelling affects the nose. It might take a year before you fully appreciate the final results.
You can expect the results of your rhinoplasty to be essentially permanent, as long as your nose isn't significantly injured or traumatized at any point after surgery. Although the nose naturally changes with time, it doesn't age the way a neck or other parts of the body do. The appearance of your nose should stay relatively static for the rest of your life.
Thanks to the high concentration of local plastic surgeons, the cost of rhinoplasty in greater San Diego, CA is relatively competitive. However, surgeons typically determine their fees based on their qualifications, so plastic surgery is not typically an occasion to seek the lowest possible price.
Dr. Chaffoo determines the price of each rhinoplasty on a case-by-case basis. The extent of surgery plays a role in setting cost. For example, a more invasive surgery that treats respiratory function in addition to nasal aesthetics is likely to cost a bit more than a more straightforward procedure. During your consultation, Dr. Chaffoo provides you with a cost estimate for your specific surgery, but his cost for rhinoplasty is typically between $6,500 – $9,000. If you are getting nose surgery to correct a medical problem, please let Dr. Chaffoo know so our office can coordinate with your health insurance to get your maximum coverage.
There two general reasons men and women in the San Diego area contact Dr. Chaffoo about rhinoplasty (informally called a "nose job"):
Aesthetic concerns: a desire to improve the nose's appearance
Functional concerns: nasal obstruction makes breathing difficult
In some cases, Dr. Chaffoo combines cosmetic and functional nose surgery. You might be considering nose surgery to:
Improve the shape of your nose by smoothing out a hump on the bridge or refining its tip
Achieve better proportion with other facial features
Repair damage caused by an injury or birth defect
Clear your airways that are blocked by internal nasal structures
As a triple board-certified plastic surgeon, Dr. Chaffoo offers patients the option of achieving more comprehensive facial enhancement as part of their rhinoplasty operation. By including, for example, eyelid surgery or a brow lift along with nose surgery, a patient goes through a single recovery period and saves the cost of certain fees, such as for anesthesia, that would be charged if the procedures were performed separately.
Yes. In some cases, patients who want rhinoplasty to correct a breathing issue also request aesthetic changes. Likewise, a rhinoplasty performed for cosmetic reasons may also bring functional benefits. That's something Dr. Chaffoo discusses during the complimentary consultation. Even though your health insurance may cover the cost of functional rhinoplasty, they may not pay for cosmetic changes performed during the nose surgery.
Complications can occur in any surgical procedure. Numbness, difficulty breathing, postoperative nose bleeds, infection, and holes inside the septal area of the nose are potential risks. The thing to keep in mind is that they're infrequent. And, that they can be minimized by properly preparing for surgery and diligently following the comprehensive postoperative instructions Dr. Chaffoo provides. It's also important to select a board-certified plastic surgeon who specializes in nose surgery and who is also board-certified in otolaryngology (head and neck surgery), meaning the surgeon has extensive knowledge of facial anatomy. In other words, choosing a plastic surgeon such as Dr. Chaffoo goes a long way toward ensuring your health and safety.
Other than making sure a person's nose is no longer developing, which usually stops in the late teen years, there aren't many reasons a healthy person who wants rhinoplasty couldn't get it. The biggest limitation with rhinoplasty is thick skin, because this is difficult to shrink and conform to the underlying framework of the procedure. A surgeon can only do so much with a large nose if the skin won't contract. That being said, if you are in good health and think you may be a candidate, Dr. Chaffoo would be pleased to meet you for a complimentary consultation and evaluation.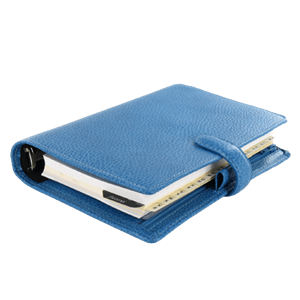 Plan Your Procedure
Average Cost

$6,500

-

$9,000

Recovery Time

2 Weeks

Average Procedure Time

1 - 2 Hours

Post-op Follow-up

Varies

Procedure Recovery Location

Outpatient
Contact Us
Related Procedures