Thinning hair can undermine the self– esteem of even the most confident men. And for women, hair loss can be devastating. Fortunately, triple board-certified plastic surgeon Dr. Richard Chaffoo offers a safe, advanced, minimally invasive hair restoration procedure at La Jolla Plastic Surgery in San Diego, CA. NeoGraft is a breakthrough process that automates the latest techniques in hair transplantation, resulting in a less costly procedure that is more effective than "strip" or follicular unit transplantation (FUT) surgery. The recovery time for NeoGraft is shorter than FUT because it is a minimally invasive method that doesn't leave a linear scar. Dr. Chaffoo is the only triple board-certified plastic surgeon offering follicular unit extraction (FUE) hair replacement with NeoGraft in the San Diego, CA area. At his dedicated Hair Surgery Center, he and his highly trained and experienced team achieve optimal, natural-looking results with this technology.
Hair Restoration for Women

@headingTag>
Female hair loss is more common than you might think. Women account for about 40% of all Americans suffering from hair loss, according to the American Hair Loss Association®. Unfortunately, many women believe they must live with this condition that undermines their confidence. Dr. Richard Chaffoo, a triple board-certified plastic surgeon in La Jolla, specializes in hair transplant surgery in San Diego County and is one of the few plastic surgeons in the country with the training and experience to treat female hair loss.
Hair Restoration Reviews
"My experience with Dr. Chaffoo and La Jolla Hair MD has been outstanding.Dr. Chaffoo took the time to explain the Neograft hair restoration procedure completely and thoroughly.The procedure itself was a breeze. Dr. Chaffoo and his team made sure I was comfortable throughout the session. In fact, they pretty much pampered me!Discomfort was minimal and down-time was ZERO. Best of all, I went from completely bald to a full head of hair.If you're thinking about hair restoration - definitely make call to Dr. Chaffo and his team! It was life-changing experience for me."
- M.S. /
Google /
Aug 01, 2016
"Dr. Chaffoo and his staff is in all sincerity the most professional and caring that I've come across, and I have encountered many offices in this industry that in hindsight were overhyped, his I cannot speak more highly of. I've had a few things done under his care, including hair restoration and liposuction in a few trouble areas. It's been approximately 5 months since the hair restoration and even though it's still too early to see a full result I can report the bald spot I had is disappearing dramatically.Previously when I touched the crown of my head I could feel skin, now it's completely covered with fuzzy hair and it continues to grow longer. When I comb my hair you really can't even tell I have any balding because it's grown out enough in even this short amount of time. I am excited to see what this looks like in a year. Regarding my chest and mid-section, I had Dr. Chaffoo get rid of what I like to call "side-boob". I have always been apprehensive and even horrified about taking off my shirt, even when I work out a great deal, it always looked disproportionate. Days before the surgery I remember going over all the little details about my midsection that triggered insecurity on my part, assuming I would have to rehash them again on the day of this surgery (I am kind of a perfectionist). Only on the day of, Dr. Chaffoo went over all those details verbatim, which tells me he's an incredible listener. I had nothing to add that day because it was clear to me he knew precisely what I was wanting. It has now been a couple months since the chest and abdomen liposuction and for the first time in my life I enjoy taking off my shirt. I look good and the result is getting even better with exercise. For someone who has been plagued with this insecurity his whole life I cannot tell you with words how good it feels. I have both Dr. Chaffoo and his staff (special shout out to Robert, who is a Cool Sculpting master) to thank for my result. This office will be the only one I go to in the future and it's no exaggeration to say they are the best San Diego has to offer."
- J.J. /
Yelp /
Dec 03, 2016
Previous
Next
Before the Procedure

@headingTag>
At your complimentary consultation with Dr. Chaffoo, he will ask you to talk extensively about your goals for your hair, as well as your medical history and current health. Dr. Chaffoo examines your scalp and he encourages you to bring in photos that show your hair when you were younger, before thinning or loss began to occur. He will discuss possible causes of your hair loss, from genetics to hormone imbalances, and then lay out your treatment options. Our team features several dedicated Technicians, who are the most trained in the San Diego, CA area and have extensive experience with NeoGraft hair restoration, the state-of-the-art system used at La Jolla Plastic Surgery. Once he makes a recommendation for the best approach to treatment, Dr. Chaffoo will encourage you to ask any questions you have. His goal is to be very candid about the results you can expect, what the procedure is like, and how recovery will go. He may also discuss his own experiences undergoing a NeoGraft procedure to give you a personal look into the process. If you decide to proceed with a NeoGraft treatment, you will work with our team to schedule the best time to begin your transformation.
Procedure Technique

@headingTag>
A NeoGraft treatment is a relatively simple process, but it can take several hours, depending on the extent of the procedure, to ensure the results are natural-looking and effective. For this reason, we work with only one patient a day so we can devote the attention necessary in a relaxed, unhurried atmosphere. When you arrive at our Center of Excellence on the campus of Scripps Memorial Hospital, you will be given Valium (a sedative which will help you relax). Then, a member of our team will numb your scalp with a local anesthetic. No general anesthesia is required, so you are awake during your NeoGraft treatment and can take breaks to get up and move around or use the restroom. Dr. Chaffoo and our team of Technicians then perform your procedure, removing follicular units (tiny clusters of 1 to 4 hairs) from one area of your scalp, and inserting them where your hair is thinning. Dr. Chaffoo takes special care to recreate a natural-looking hairline by carefully adjusting the angle of follicle insertion.
After your hair transplant in La Jolla, you may have a bandage on your scalp that you wear overnight. You may have some mild discomfort at this time, but most patients find that over–the–counter pain relievers are all they need. Because the NeoGraft system essentially uses tiny pinpricks instead of a long incision, healing is quick and comfortable. Some patients return to work the day after their procedures, but many take a couple of days off. Major activity, like exercise, should be avoided for a few days. Every patient receives detailed aftercare instructions.
In the coming months, the hairs that Dr. Chaffoo transplanted will go through a natural cycle of falling out and then re-growing. To ensure that you're healing well and to monitor the growth of your hair, Dr. Chaffoo has you come in for regular follow-up appointments. After about 6 months, your final results become evident. At that time, you can choose to undergo further treatments if you'd like even thicker hair, but most patients are satisfied with their outcomes after a single session. Your transplanted hair will last as long as it would have at its donor site, which, for most patients, makes for a thick head of hair for many years to come.
Many of the follicles will actually shed their hairs after they are transplanted, which is normal. Then hair will grow at a normal rate after the first few months. It usually takes several months to a year for full results to be apparent. The transplanted hairs are permanent and will last as long as they would have at the donor site. If further thinning occurs, another NeoGraft session can be done to fill in. One benefit of this method is that it leaves plenty of follicles in the donor region, so more harvesting can be done if necessary down the road. Dr. Chaffoo is one of the best-regarded hair surgeons in the region, and he has extensive experience placing follicles in natural-looking positions where the hair grows in the right direction to be aesthetically pleasing. Patients are invited to visit the photo gallery on Dr. Chaffoo's dedicated hair transplant website to see results that speak for themselves.
Expected Costs

@headingTag>
Since the cost of a NeoGraft hair transplant can vary greatly, price quotes are given during initial consultation after Dr. Chaffoo has assessed the patient's needs and goals. Payment options and medical financing can also be discussed during the consultation.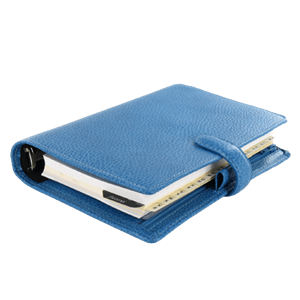 Plan Your Procedure
Recovery Time

1 - 3 Days

Average Procedure Time

Varies

Post-op Follow-up

Varies

Procedure Recovery Location

Outpatient
Contact Us
Hair Transplant FAQs

@headingTag>
Conditions Treated?

@headingTag>
Triple board-certified plastic surgeon Dr. Chaffoo's expertise in NeoGraft hair transplant surgery may be an excellent way to restore a thick head of hair if a treatable cause for your hair loss is not available. Dr. Chaffoo is uniquely qualified to perform the most complex methods for the treatment of the most difficult scalp and hair loss conditions. Hair transplant surgery can improve a variety of concerns, including:
Receding hairline
Hair loss on top of the head
Thinning eyebrows
Scars along the hairline from facial plastic surgery
Why NeoGraft?

@headingTag>
One drawback of manual FUE transplants is that they require a surgeon to handle each hair follicle for some time after it has been removed and before it is transplanted. The longer a follicle is handled, the more likely it will be damaged. Also, this is tedious and takes a long time, leading to surgeon fatigue and compromised results. The sections of the scalp that are removed also tend to be large, sometimes requiring stitches that later need to be removed and often resulting in noticeable scars on the back of the head.
The NeoGraft system is a special kind of FUE transplant that uses a handpiece to extract follicles and transplant them using pneumatic pressure. The follicles are stored in a chamber in the handpiece before they are transplanted, cutting down on damage and ensuring more follicles produce hair. Using the NeoGraft system, Dr. Chaffoo can remove follicular grafts that are far smaller than is required in a manual FUE transplant procedure. It takes much less time than manual transplantation and doesn't leave a linear scar behind.
La Jolla Hair Surgery Center?

@headingTag>
Successful hair restoration surgery requires selecting a plastic surgeon with the special training and experience necessary to get excellent results. Dr. Chaffoo, the Director of the Hair Surgery Center, possesses the credentials you should look for when choosing a hair transplant surgeon. Unlike many doctors, who offer hair transplants, only a select few plastic surgeons have the experience and specific training to truly be called a hair restoration surgical specialist. Learn what to expect during the process of planning and undergoing hair restoration surgery with Dr. Chaffoo. Our Hair Surgery Center also includes a board-certified dermatologist, who has the training and experience needed to diagnose and treat all medical causes of hair loss. That's especially important for our female patients because the cause of hair loss in women is often a treatable medical condition.
Follicular unit extraction (FUE) is the newest method of hair transplantation. It takes hair grafts from the back of the head (where hair is genetically programmed not to fall out) so they can be placed in thinning or balding areas. Compared to the more common "strip" or follicular unit transplantation (FUT) surgery, the FUE procedure maximizes the use of the finite amount of donor hair available. FUE can be performed with local anesthetic and results in little bleeding.
When performed manually, FUE can be a time-consuming, tedious, and expensive process. It can also be a difficult procedure for physicians to master, so most continue to rely on the faster strip method. The drawback with both manual FUE and the strip method is that they require extensive handling of the grafts, and the survival rate of donor grafts decreases the more they are handled. The NeoGraft device eliminates the problems associated with manual FUE hair restoration. It makes the process simpler, quicker and more effective than either manual FUE or strip surgery, leading to the best possible aesthetic result.
Related Procedures