It's inevitable that the average person will develop unwanted pockets of fat that are seemingly impossible to conquer through diet and exercise. CoolSculpting is a simple solution that has helped countless women and men gain the thinner, trimmer body contours and profile they desire without surgery. The process CoolSculpting uses is called Cryolipolysis®, and it was developed by Harvard-based researchers and approved by the Food and Drug Administration (FDA). They discovered that fat cells are more vulnerable to cold than other tissues. When fat cells absorb cold energy, they are damaged while nearby tissues remain unharmed. Eventually the damaged fat cells are flushed out of the body. CoolSculpting treatments capitalize on this principle and deliver cold energy in a precise, targeted way that destroys fat and leaves other tissues untouched.
In Southern California, it's a great choice for reducing stubborn fat, since it does not interfere with your active lifestyle. And with a variety of treatment options, you can target fat all over the body, from a double chin to stubborn thigh fat. At La Jolla Plastic Surgery in San Diego, CA triple board-certified plastic surgeon Dr. Richard Chaffoo offers CoolSculpting treatments so you can get the slimmer body and contoured neckline you desire without surgery.
Reviews
"I truly had the best experience with La Jolla Skin! I was referred here by a friend who received micro needling and raved about how amazing her skin looked and felt after. This friend of mine recently moved to La Jolla from Beverly Hills and is definitely picky when it comes to all things beauty, so I completely trusted her recommendation. I had been wanting to do something more than just your standard facial to help the texture and appearance of my skin... acne scarring, pigmentation from the sun, large pores. I called to schedule my appointment and spoke with Jennifer who was SO sweet and helpful. When I went in for my appointment I have to admit I was a little nervous, but after consulting with Tracy I felt much more at ease. Nancy was the RN that preformed the micro needling and she too was amazing! She calmed my nerves and was just so so great. After having numbing cream on 30 mins prior to the micro needling I literally felt no pain or discomfort during the service. The machine is loud which sounds scary, but honestly it's nothing. My experience here was so wonderful and I look forward to continuing treatments with them. Highly recommend!!"
- S.B. /
Yelp /
Sep 26, 2016
"Dr. Chaffoo is a great surgeon and is kind, gentle, experienced and has a great bedside manner.  His staff (Nancy and Tracy) are equally as attentive and thorough.  I felt safe and confident.  I had my breast implants removed and a lift and a fat transfer to balance them.  He did a great job.  I am very happy with the results.  I would recommend him to anyone."
- S.E. /
Yelp /
Jul 25, 2017
"I just love coming here! Everyone that works here is not only extremely talented, but also very kind and welcoming. I've had microneedling, cool sculpting, vbeam, and a hydrafacial....I'm beyond happy with the results from each of these procedures! This whole team really takes time to listen to all of your questions and concerns, and patiently responds to each and every one. I've never felt like I was left feeling confused about anything, or that I had wasted my money on a service. I'm a client for life! Thank you all for being so awesome, I'd give you 6 stars if I could!"
- N.R. /
Yelp /
Jul 17, 2017
"Very Natural Breast Augmentation, Wonderful Experience - Dr. Chaffoo is the utmost professional. I had a great experience with him from the start to finish of my surgery process, and continue to have a good experience. He is very attentive and caring, and I ended up with fabulous results from my surgery. I also appreciate that Dr. Chaffoo has me come in once per year for a check up, which gives me added peace of mind."
- K. /
RealSelf /
Jul 11, 2017
"Great new experience - I went to La Jolla Plastic Surgery for Coolsculpting. It was a new experience for me but Dr. Chaffoo and his assistant Robert walked me through it and made sure I was comfortable through it all. I have already recommended them to several friends and I'm sure I'll be back soon. Thanks!"
- S. /
RealSelf /
Jun 22, 2017
Previous
Next
Before the Procedure

@headingTag>
Your first step will be a detailed complimentary consultation with Robert, the CoolSculpting Specialist at La Jolla Plastic Surgery. He will listen to you, assess your goals, educate you about the CoolSculpting procedure and develop an individual treatment plan specifically for you. If more extreme fat reduction is necessary, he may refer you to Dr. Chaffoo to determine whether liposuction or even a tummy tuck is better suited to your needs.
Few plastic surgeons boast triple board certification. The fact that La Jolla plastic surgeon Dr. Chaffoo is a member of this elite group demonstrates his commitment to excellence. Although CoolSculpting is nonsurgical, it is still considered a medical procedure, as well as an aesthetic procedure that requires an artistic eye. By choosing Dr. Chaffoo's practice for CoolSculpting, you can be assured of quality care as well as the peace of mind that comes from knowing your treatment is under the direction of a highly qualified and skilled physician.
Procedure Technique

@headingTag>
Using a carefully monitored temperature that affects fat but does not damage surrounding tissue, the device cools fat cells to the point at which they become damaged and die. The patient will experience a sensation of firm pressure and at first the area may feel cold until the body tissues adjust to the temperature change. During the procedure, which usually lasts about an hour for the midsection or 2 – 3 hours for non-pinchable areas, the patient can lean back and relax, read, or listen to music. Most patients describe the treatment as being surprisingly comfortable. At the beginning, there is a feeling of intense cold and sometimes a prickly sensation, much like using an icepack. Soon, though, the skin goes numb, and the rest of the treatment is very comfortable. Afterward, you might experience some discomfort, but most people find the recovery very tolerable.
Women and men can typically return to normal activities immediately following a CoolSculpting treatment. Many people have CoolSculpting during their lunch hours and return to work the same day. Some redness, swelling, or bruising may follow the procedure, along with some numbness or tingling, but these effects are temporary. In the weeks following the procedure, the body naturally metabolizes and eliminates the damaged fat cells, gradually leading to trimmer, sleeker contours.
Your thinner appearance will become visible as soon as 3 weeks after your treatment and will continue to reveal itself during the following few months. On average, a single CoolSculpting treatment creates a 25% reduction in fat in the treated area. Many CoolSculpting patients are satisfied with the results after only one treatment, but the procedure can be repeated for further fat reduction.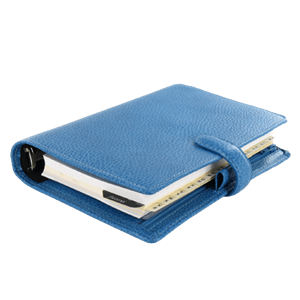 Plan Your Procedure
Recovery Time

None

Average Procedure Time

1 - 3 Hours

Post-op Follow-up

As Needed

Procedure Recovery Location

Outpatient
Contact Us
CoolSculpting FAQs

@headingTag>
Conditions Treated?

@headingTag>
Natural weight loss does not change the number of fat cells in your body; they simply get smaller. CoolSculpting reduces the number of fat cells in your body by as much as 20 – 25%. CoolSculpting can be used to reduce stubborn fat on the abdomen (stomach), flank (love handles and muffin top), inner thighs, outer thighs, and chin.
CoolMini Applicator?

@headingTag>
The accumulation of fat under the chin (called submental fat) is one of the most common aesthetic concerns for both men and women. A double chin can be caused by genetic factors or age and, like other stubborn pockets of fat, can't be reduced simply through changing your eating habits or exercising. The CoolMini applicator is uniquely designed to treat double chins and other small areas where fat accumulates, such as the knees or under the arms. Cleared by the FDA, the applicator's size and curved shape fits snuggly under the chin and reduces fat using the same groundbreaking technology used to contour larger areas of the body. The CoolMini applicator is the only non-invasive treatment for double chins and gets permanent results without downtime or excessive swelling seen with other procedures.
CoolSculpting Specialist?

@headingTag>
Running our CoolSculpting department is certified CoolSculpting Specialist Robert Gleason. Robert brings over 4 years of experience in developing CoolSculpting treatment plans and has engineered the ideal patient experience, with no surprises from consultation through treatment and follow-ups. Robert has performed thousands of CoolSculpting treatments and brings a wealth of knowledge and experience to our practice when it comes to freezing fat and body contouring.
Multiple Treatments?

@headingTag>
Many of our patients book a few hours of treatments to target multiple areas. You can also treat the same area more than once if you'd like to reduce fat even more. With each subsequent treatment, you can expect a reduction of about 25% of the fat that is present at the time of treatment.
Losing Weight?

@headingTag>
Although CoolSculpting does help you shed fat, it's not a weight-loss treatment. Good candidates are already close to their ideal weight and lead healthy lifestyles. CoolSculpting is meant to refine your body by helping you target areas that have proven too stubborn to tone with diet and exercise alone.
Related Procedures