Think of the time, money, and pain that go with shaving, waxing, and other hair removal methods over the course of your lifetime. Some studies estimate that the average woman shaves her legs 11,500 times, which is a lot of precious time and energy. Modern laser hair removal systems have come a long way since the 1990's, and can be used to reduce or eliminate hair follicles, which will save you time and trouble. At La Jolla Plastic Surgery in San Diego, CA triple board-certified plastic surgeon Dr. Richard Chaffoo offers laser hair removal with the GentleLase Pro System by Syneron Candela. The GentleLase Pro system applies energy and heat to the hair root to stop future hair growth. Both men and women can benefit from laser hair removal with GentleLase Pro to remove hair from the:
Face
Legs
Underarms
Bikini area
Back
Reviews
"I truly had the best experience with La Jolla Skin! I was referred here by a friend who received micro needling and raved about how amazing her skin looked and felt after. This friend of mine recently moved to La Jolla from Beverly Hills and is definitely picky when it comes to all things beauty, so I completely trusted her recommendation. I had been wanting to do something more than just your standard facial to help the texture and appearance of my skin... acne scarring, pigmentation from the sun, large pores. I called to schedule my appointment and spoke with Jennifer who was SO sweet and helpful. When I went in for my appointment I have to admit I was a little nervous, but after consulting with Tracy I felt much more at ease. Nancy was the RN that preformed the micro needling and she too was amazing! She calmed my nerves and was just so so great. After having numbing cream on 30 mins prior to the micro needling I literally felt no pain or discomfort during the service. The machine is loud which sounds scary, but honestly it's nothing. My experience here was so wonderful and I look forward to continuing treatments with them. Highly recommend!!"
- S.B. /
Yelp /
Sep 26, 2016
"So I had been wanting to get a rhinoplasty for a very very long time !!! I broke my nose at birth and we'll have alway had a bump on the bridge of my nose. So I always wanted to get this fixed however I was afraid of doing it because I have seen other people's results from getting rhinoplasty surgery and it just looks really fake and un natural !!! But I finally decided to do it and I research and got a few consultations from different Dr.  I decided to go with Dr Chaffoo because he is triple certified and an expert on the face !!! I looked up his certifications with the board of behavioral sciences and they checked out !!! His price on the procedure was a bit hire than other Dr but I was willing to spend it since it was my face we are talking about here ! So I went in for the consultation and the consultation is Free ! I read on yelp that they charged for it but that's not true ! Also I read that the staff and sometimes Dr Chaffoo was rude but I found that also not to be true at all! The service and attention I received was amazing !!! I got the rhinoplasty and I regret not doing it sooner !!!!! The result was Amazing !!! Super natural results and I'm in love with my nose !! When they took the bandages off after the 1 week check I was so happy with the results that I started to cry. I was overwhelmed with joy and relief. The recovery process was very easy I took one week and 1 day off work and was back to regular duty !!! I only took pain medicine for the first 3 days and then completely stoped !  Not to much bruising on my face !! The results are so natural no one has noticed I had the procedure done !!! I can because I'm obsessed with looking at how beautiful my nose is but it looks so natural no one can tell !!!  Oh and bonus they offer financing with no interest !! All in all I would come here again !! I'm so happy with the result and I am so grateful with Dr Chaffoo and his staff !!! If you are thinking about getting a procedure done you are it good hands with Dr Chaffoo ! My only regret is not doing it sooner !!!"
- V.A. /
Yelp /
Dec 08, 2017
"This review only contains a rating"
- L.H. /
Google /
Nov 06, 2017
"Dr. Chaffoo is a great surgeon and is kind, gentle, experienced and has a great bedside manner.  His staff (Nancy and Tracy) are equally as attentive and thorough.  I felt safe and confident.  I had my breast implants removed and a lift and a fat transfer to balance them.  He did a great job.  I am very happy with the results.  I would recommend him to anyone."
- S.E. /
Yelp /
Jul 25, 2017
"Dr. Chaffoo is a great surgeon and is kind, gentle, experienced and has a great bedside manner.  His staff (Nancy and Tracy) are equally as attentive and thorough.  I felt safe and confident. He did a great job.  I am very happy with the results.  I would recommend him to anyone."
- S.E. /
Yelp /
Jul 25, 2017
Previous
Next
The Intense Pulsed Light (IPL) allows effective laser hair removal on all skin types (I – VI on the Fitzpatrick Scale), so Dr. Chaffoo can perform laser hair removal on almost every patient. About 6 weeks before your appointment, you should not remove any hair in the treated areas (using tweezing, electrolysis, or waxing). Your skin should be clean-shaven and have no lotion or products that may affect the laser. Dr. Chaffoo does advise patients to apply sun protection of at least 30 SPF before your treatment, and you should avoid natural sunlight and tanning beds both before and after your treatment.
Laser hair removal takes an average of 22 minutes per session, but this can vary based on the size of the treatment areas. You will be able to relax comfortably during your treatment without any anesthesia. The GentleLase Pro uses a patented Dynamic Cooling Device™ that adds cooling bursts during the treatment to minimize any discomfort. Laser hair removal only works on hair follicles that are in the growth (anagen) stage, so several treatments are needed to get hair follicles that are in the transitional (catagen) or shedding (telogen) stages during the initial treatment. Dr. Chaffoo will schedule 2 – 3 more treatments after your first laser hair removal session about 6 weeks apart to catch more of the hair follicles in the growth stage.
After your treatment, you may have some redness or swelling that can be treated with a cold compress or over-the-counter pain reliever. Some patients may have some temporary side effects that include hyperpigmentation, blistering, and bruising, but this should not last more than a few days. You should be careful to apply sunscreen to the treated areas throughout the day and avoid any abrasive cleaners or exfoliants.
The hair that was in the growth stage during your treatment will begin to shed and you will notice less hair and more smoothness in the treated areas. You should schedule at least 3 sessions that are about 6 weeks apart to get the hair follicles that were dormant during your first treatment. Patients usually see up to an 80% reduction in their hair growth after 3 treatments.
During your initial consultation, Dr. Chaffoo will discuss pricing, which will be determined based on the size and number of areas being treated. Keep in mind, that the average person spends about $10,000 on shaving costs in a lifetime and about $23,000 on a lifetime of waxing, so laser hair removal not only saves you time, it will save you money in the long run.
The GentleLase Pro system by Syneron Candela works on all skin types and tones to:
Remove or reduce hair follicles on certain areas of the face and body
Eliminate beard bumps
Several areas of the face and body can be treated during one session of laser hair removal to get your fastest results. Dr. Chaffoo can also include other nonsurgical cosmetic treatments during your appointment so you only have to make one trip, but you should not have other treatments on the areas covered during your laser hair removal.
Laser hair removal is considered very safe and lasers have been used in medical treatments for many years. Permanent side effects after your treatment are rare, but may include hyperpigmentation, hypopigmentation, blistering, and bruising (purpura).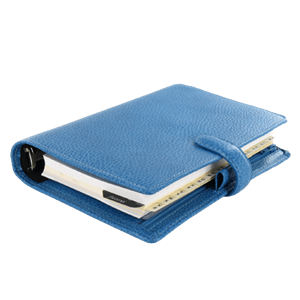 Plan Your Procedure
Recovery Time

1 - 3 Days

Average Procedure Time

20 - 60 Minutes

Post-op Follow-up

6 Weeks

Procedure Recovery Location

Outpatient
Contact Us
Related Procedures