While you may not think about it, most people can intuitively tell whether a face is male or female based on several features, like the forehead, chin, jawline, lips, and nose. If you are transitioning from male to female, facial feminization surgery (FFS) can be an important step in making you look and feel more like a woman. To feminize a male face, triple board-certified plastic surgeon, Dr. Richard Chaffoo, focuses on making the facial features softer, smaller, and rounder. At La Jolla Plastic Surgery in San Diego, CA a customized group of face surgeries are combined for your needs and goals, which may include:
Chin reduction
Forehead (brow) lift
Forehead recontouring (hairline correction)
Jawline contouring
Lip lift and reshaping with implants or fillers
Nose reshaping (rhinoplasty)
Tracheal shave (Adam's apple reduction)
Reviews
"I truly had the best experience with La Jolla Skin! I was referred here by a friend who received micro needling and raved about how amazing her skin looked and felt after. This friend of mine recently moved to La Jolla from Beverly Hills and is definitely picky when it comes to all things beauty, so I completely trusted her recommendation. I had been wanting to do something more than just your standard facial to help the texture and appearance of my skin... acne scarring, pigmentation from the sun, large pores. I called to schedule my appointment and spoke with Jennifer who was SO sweet and helpful. When I went in for my appointment I have to admit I was a little nervous, but after consulting with Tracy I felt much more at ease. Nancy was the RN that preformed the micro needling and she too was amazing! She calmed my nerves and was just so so great. After having numbing cream on 30 mins prior to the micro needling I literally felt no pain or discomfort during the service. The machine is loud which sounds scary, but honestly it's nothing. My experience here was so wonderful and I look forward to continuing treatments with them. Highly recommend!!"
- S.B. /
Yelp /
Sep 26, 2016
"Dr. Chaffoo is a great surgeon and is kind, gentle, experienced and has a great bedside manner.  His staff (Nancy and Tracy) are equally as attentive and thorough.  I felt safe and confident.  I had my breast implants removed and a lift and a fat transfer to balance them.  He did a great job.  I am very happy with the results.  I would recommend him to anyone."
- S.E. /
Yelp /
Jul 25, 2017
"I just love coming here! Everyone that works here is not only extremely talented, but also very kind and welcoming. I've had microneedling, cool sculpting, vbeam, and a hydrafacial....I'm beyond happy with the results from each of these procedures! This whole team really takes time to listen to all of your questions and concerns, and patiently responds to each and every one. I've never felt like I was left feeling confused about anything, or that I had wasted my money on a service. I'm a client for life! Thank you all for being so awesome, I'd give you 6 stars if I could!"
- N.R. /
Yelp /
Jul 17, 2017
"Very Natural Breast Augmentation, Wonderful Experience - Dr. Chaffoo is the utmost professional. I had a great experience with him from the start to finish of my surgery process, and continue to have a good experience. He is very attentive and caring, and I ended up with fabulous results from my surgery. I also appreciate that Dr. Chaffoo has me come in once per year for a check up, which gives me added peace of mind."
- K. /
RealSelf /
Jul 11, 2017
"I went to La Jolla Plastic Surgery for Coolsculpting. It was a new experience for me but Dr. Chaffoo and his assistant Robert walked me through it and made sure I was comfortable through it all. I have already recommended them to several friends and I'm sure I'll be back soon. Thanks!"
- D.A. /
Yelp /
Jun 22, 2017
Previous
Next
Adam's apple reduction: also known as a tracheal shave, Dr. Chaffoo carefully removes thyroid cartilage from the neck to reduce or eliminate the Adam's apple
Brow lift: a browplasty raises and/or reshapes the eyebrows so they are higher on the face and have a clear arched shape
Cheek augmentation: the mid-face can be made fuller with implants or a fat transfer that increases the projection of the cheeks. A cheek reduction can improve cheeks that are too wide or strong
Chin recontouring: a genioplasty or mentoplasty reduces the width and height of the chin while rounding the shape
Forehead recontouring/reduction: a feminine hairline tends to be lower, so a forehead reduction (also called a hairline lowering, scalp advancement, hairline correction, or forehead recontouring) moves the hairline to create a shorter forehead
Jaw contouring: for a more feminine jawline, the jawbone is shaved to make the jaw narrower, shorter, and rounder
Lip lift and reshaping: to adjust the size and proportion of the upper and lower lips to appear more feminine, the upper lip is reduced and moved higher while the fullness of the lower lip is increased with an implant or fat transfer
Rhinoplasty: to make a more feminine nose, the length, width, and projection are reduced to best fit the proportions of the patient's face
Facial feminization surgery can be performed under general or local anesthesia, depending on the procedures that are included in the patient's plan. Dr. Chaffoo will perform the chosen procedures at a fully accredited surgical facility using minimal incisions in less visible locations to improve the final result. Patients may be able to go home after their surgery or they may be kept for observation for 1 – 2 nights. Before the patient goes home, Dr. Chaffoo or a member of his staff will schedule a follow up appointment and go over care and recovery instructions, including when the patient can return to work and exercise.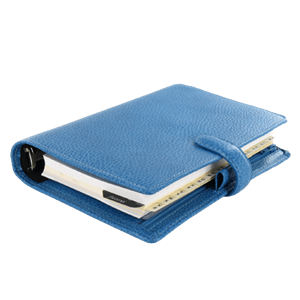 Plan Your Procedure
Recovery Time

Varies

Average Procedure Time

Varies

Post-op Follow-up

Varies

Procedure Recovery Location

Inpatient or Outpatient
Contact Us
All surgeries require incisions, which leave scars, but for facial feminization, Dr. Chaffoo will use minimal incisions that are placed in easily concealed or camouflaged areas of the face. Dr. Chaffoo will also help the patient develop and follow a scar management plan that will ensure the surgical incisions heal quickly and flat. In general, patients consider the benefits they get from facial feminization surgery to be greater than the drawback of small scars.
To improve healing after facial surgery, patients should hold ice packs to their face for a few minutes several times each day. Patients are encouraged to keep their head elevated as much as possible. Dr. Chaffoo will schedule follow-up appointments after the surgery at his office in La Jolla, CA to check the healing and progress of the patient that should not be missed.
During the patient's initial consultation at La Jolla Plastic Surgery, Dr. Chaffoo will listen to the patient's needs, concerns, and goals before assessing the face and deciding which procedures will be best in their unique facial feminization surgery. Depending on the patient's natural face, more or less procedures may be needed to reach the best result.
Related Procedures