When transitioning from female to male, it's important to consider your facial features and how they can be altered or enhanced to appear more masculine. Facial masculinization surgery (FMS) is a custom set of facial procedures that help to change your overall appearance into what you want. Triple board-certified plastic surgeon Dr. Richard Chaffoo helps San Diego area patients decide, which facial surgeries will have the most impact such as rhinoplasty to sculpt the nose to provide a strong, straight shape or eyelid surgery to create a smaller, more masculine eye shape. Some of the facial masculinization surgeries offered at La Jolla Plastic Surgery include:
Adam's apple surgery (thyroid cartilage enhancement)
Cheek implants (augmentation)
Chin recontouring (mentoplasty)
Forehead augmentation and lengthening
Jaw contouring and reshaping
Rhinoplasty (nose augmentation and reshaping)
Reviews
"I truly had the best experience with La Jolla Skin! I was referred here by a friend who received micro needling and raved about how amazing her skin looked and felt after. This friend of mine recently moved to La Jolla from Beverly Hills and is definitely picky when it comes to all things beauty, so I completely trusted her recommendation. I had been wanting to do something more than just your standard facial to help the texture and appearance of my skin... acne scarring, pigmentation from the sun, large pores. I called to schedule my appointment and spoke with Jennifer who was SO sweet and helpful. When I went in for my appointment I have to admit I was a little nervous, but after consulting with Tracy I felt much more at ease. Nancy was the RN that preformed the micro needling and she too was amazing! She calmed my nerves and was just so so great. After having numbing cream on 30 mins prior to the micro needling I literally felt no pain or discomfort during the service. The machine is loud which sounds scary, but honestly it's nothing. My experience here was so wonderful and I look forward to continuing treatments with them. Highly recommend!!"
- S.B. /
Yelp /
Sep 26, 2016
"So I had been wanting to get a rhinoplasty for a very very long time !!! I broke my nose at birth and we'll have alway had a bump on the bridge of my nose. So I always wanted to get this fixed however I was afraid of doing it because I have seen other people's results from getting rhinoplasty surgery and it just looks really fake and un natural !!! But I finally decided to do it and I research and got a few consultations from different Dr.  I decided to go with Dr Chaffoo because he is triple certified and an expert on the face !!! I looked up his certifications with the board of behavioral sciences and they checked out !!! His price on the procedure was a bit hire than other Dr but I was willing to spend it since it was my face we are talking about here ! So I went in for the consultation and the consultation is Free ! I read on yelp that they charged for it but that's not true ! Also I read that the staff and sometimes Dr Chaffoo was rude but I found that also not to be true at all! The service and attention I received was amazing !!! I got the rhinoplasty and I regret not doing it sooner !!!!! The result was Amazing !!! Super natural results and I'm in love with my nose !! When they took the bandages off after the 1 week check I was so happy with the results that I started to cry. I was overwhelmed with joy and relief. The recovery process was very easy I took one week and 1 day off work and was back to regular duty !!! I only took pain medicine for the first 3 days and then completely stoped !  Not to much bruising on my face !! The results are so natural no one has noticed I had the procedure done !!! I can because I'm obsessed with looking at how beautiful my nose is but it looks so natural no one can tell !!!  Oh and bonus they offer financing with no interest !! All in all I would come here again !! I'm so happy with the result and I am so grateful with Dr Chaffoo and his staff !!! If you are thinking about getting a procedure done you are it good hands with Dr Chaffoo ! My only regret is not doing it sooner !!!"
- V.A. /
Yelp /
Dec 08, 2017
"This review only contains a rating"
- L.H. /
Google /
Nov 06, 2017
"Dr. Chaffoo is a great surgeon and is kind, gentle, experienced and has a great bedside manner.  His staff (Nancy and Tracy) are equally as attentive and thorough.  I felt safe and confident.  I had my breast implants removed and a lift and a fat transfer to balance them.  He did a great job.  I am very happy with the results.  I would recommend him to anyone."
- S.E. /
Yelp /
Jul 25, 2017
"Dr. Chaffoo is a great surgeon and is kind, gentle, experienced and has a great bedside manner.  His staff (Nancy and Tracy) are equally as attentive and thorough.  I felt safe and confident. He did a great job.  I am very happy with the results.  I would recommend him to anyone."
- S.E. /
Yelp /
Jul 25, 2017
Previous
Next
Adam's apple surgery: also known as thyroid cartilage enhancement, Dr. Chaffoo will use an implant or cartilage transplant to the front of the vocal cord to create the appearance of an Adam's apple in the throat
Cheek augmentation: to make the cheeks more angled and less round, Dr. Chaffoo will place cheek implants that are sized and shaped to give the patient a more masculine midface shape
Chin recontouring: to make the chin longer and more square, the chin can be altered without an implant (genioplasty or mentoplasty) or an implant can be used to strengthen the chin
Forehead lengthening and augmentation: for a more prominent brow and longer forehead, Dr. Chaffoo can use an implant to create a strong brow ridge and a brow lift to lengthen the forehead
Jaw contouring: the male jaw is typically wider and has sharper angles than the female jaw, so Dr. Chaffoo may reshape the jawbone or use implants to reshape the jaw
Rhinoplasty: for a more masculine nose, Dr. Chaffoo will augment and reshape the nose to increase the width and projection of the nose while keeping it in proportion to the rest of the face
Facial masculinization surgery is typically performed under general anesthesia in an accredited surgical facility as an inpatient or outpatient surgery, depending on the procedure or procedures being performed. If multiple procedures are being performed, Dr. Chaffoo may group them into multiple surgeries for patient safety and best results. Dr. Chaffoo will make minimal incisions in the least visible place to prevent highly visible scars. After the surgery, Dr. Chaffoo or his staff will go over recovery instructions, including how long to rest, the healing process, normal side effects, what to watch for, scar care, and tips for a faster recovery.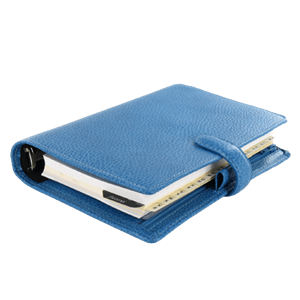 Plan Your Procedure
Recovery Time

Varies

Average Procedure Time

Varies

Post-op Follow-up

Varies

Procedure Recovery Location

Inpatient or Outpatient
Contact Us
The male skull is larger than the female skull, which cannot be changed surgically, but facial masculinization can be used to make the face more angular and appear larger. Each patient will have different needs, but the general goal of facial masculinization surgery is to make the face appear larger, longer, and more angular. Dr. Chaffoo will help each patient understand the procedures that will give them maximum impact and their best results.
To further enhance the face, BOTOX® can be used to lower and flatten the brow bone which will make the eyebrows more masculine. Hair-restoration surgery can also be used to create facial hair. Injectable dermal fillers, like Juvéderm® or Restylane® can be used to show the patient how facial implants will help before they commit to augmentation surgery.
Many patients use hormone therapy to increase their testosterone production, which will lead to more masculine facial features, but facial masculinization surgery can customize the features to fit the patient's needs and goals. FMS can greatly improve the patient's self-esteem and confidence, as well as their appearance.
Related Procedures